As construction of the new Arden Station continues, there will be some changes to how you drive, cycle and walk around the precinct.
Laurens Street realignment
From August 2021 until late 2023, Laurens Street will be realigned to enable service investigations and support construction of the Arden Station entrance.
The following changes will remain in place until 2023:
closure of the western footpath on Laurens Street, from Arden Street to just south of Queensberry Street
closure of on-street parking spaces on both sides of Laurens Street, from Arden Street to just south of Queensberry Street
installation of an east/west pedestrian crossing on Laurens Street
reduction of the current speed limit to 40 km/h
installation of concrete barriers to delineate the site from road users.
For further information, see the Laurens Street realignment works notification, August 2021 to end 2023 (PDF, 289.2 KB).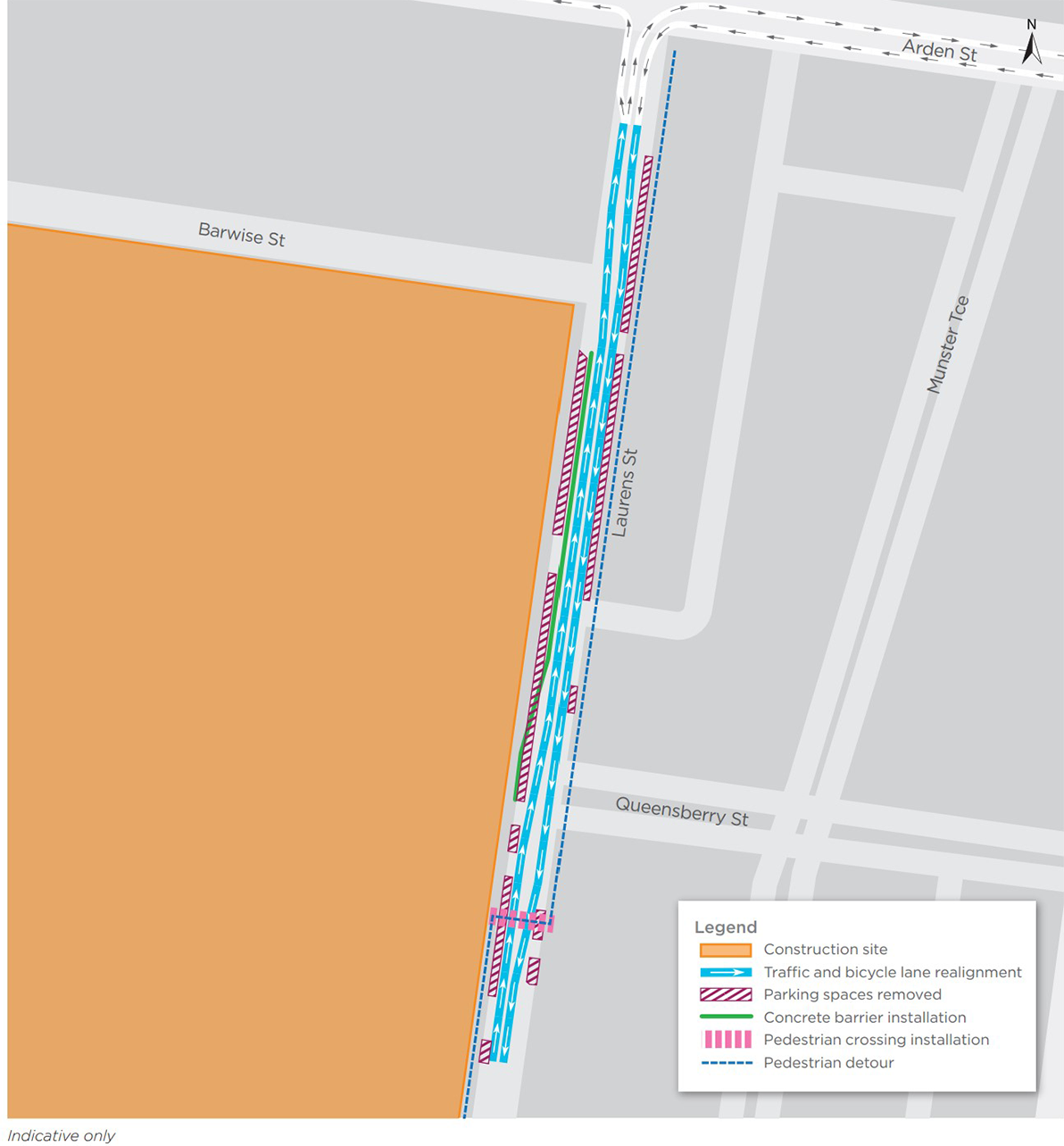 Utility investigation works
Utility investigations will involve the intermittent short-term closure of one lane on Arden, Laurens and Barwise streets. Traffic will be maintained in both directions via a shuttle flow arrangement.
Some on-street parking spaces may be temporarily impacted on Arden, Barwise, Queensberry and Laurens streets.
Sections of footpath adjacent to works may be temporarily closed, with local pedestrian diversions in place.
Access to businesses will be maintained at all times.
Signage and traffic controllers will be in place to direct vehicles, cyclists and pedestrians around the work area.