Major works on the Metro Tunnel are underway to support construction of Town Hall Station with direct connections to Flinders Street Station.
In order to safely and efficiently build this station, we are temporarily occupying City Square until construction is complete.
City Square closed to the public on 3 April 2017. Once the project is complete, the square will be returned to the City of Melbourne as public open space, with an entrance to the new underground station.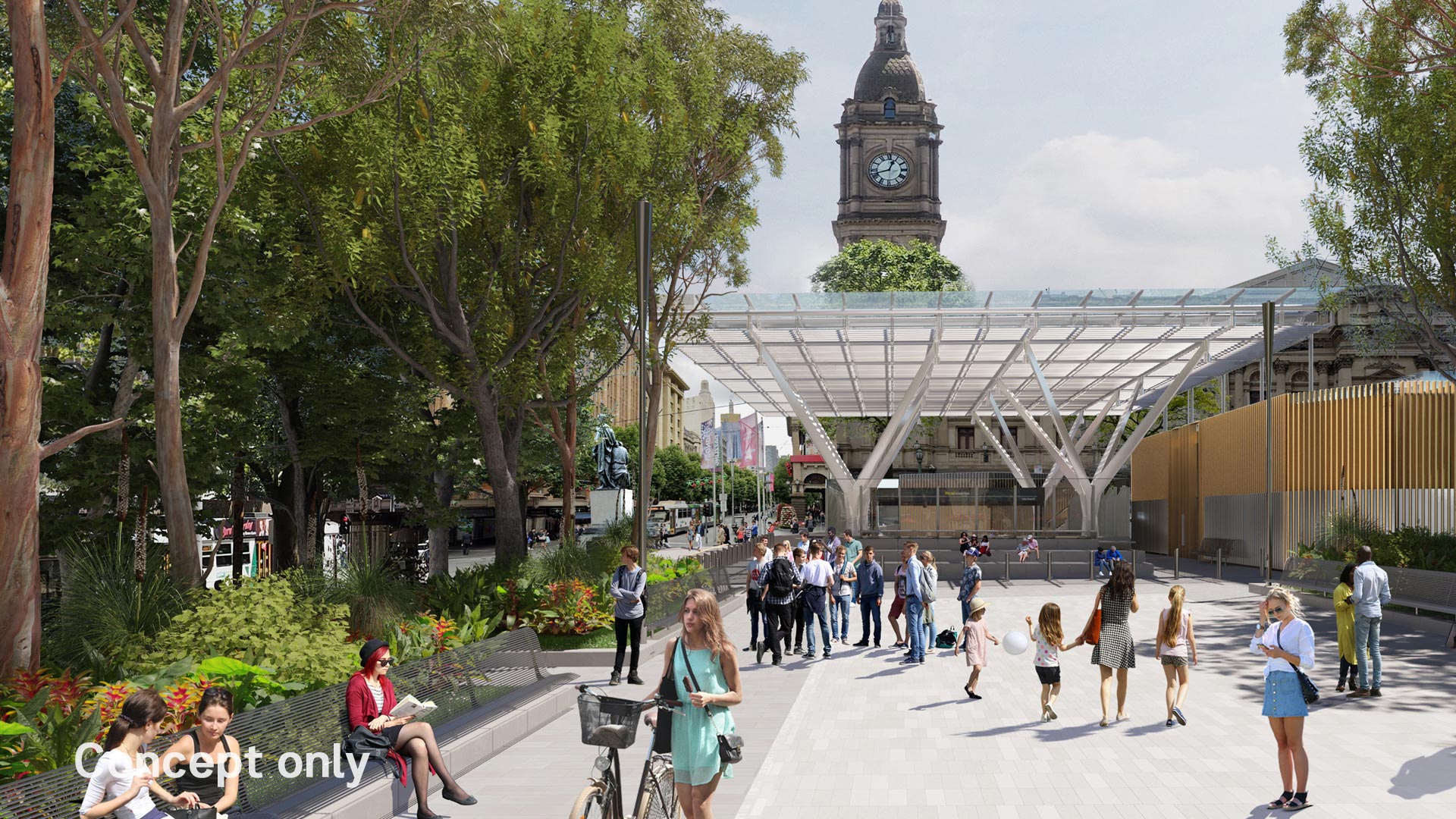 Current works at City Square
An acoustic shed was installed at City Square in 2019 to allow works to take place 24 hours a day during excavation and construction, protecting nearby businesses and residents from noise and dust impacts.
In 2022, two 50m-high cranes were installed at City Square and were used to dismantle the acoustic shed. The shed was completely removed in January 2023.
The removal of the acoustic shed has allowed construction to progress to the station's upper levels and entrance.
For monthly updates on works being undertaken at City Square, visit Current works at Town Hall Station.