Autumn 2022
What we've done
commenced the upgrade of the Police Road intersection for the reinstated Police Road outbound entry ramp to Monash Freeway
installed new electronic and static sign gantries and commenced the installation of upgraded lighting on ramps between Warrigal and Jacksons roads to improve safety and visibility
upgraded the Springvale Road inbound exit ramp
asphalted the widened bridges at Beaconsfield interchange and Forster Road
undertaken bridge works at Warrigal Road
opened 2 new ramps on Beaconsfield interchange – creating an outbound entry to the Princes Freeway and an inbound exit at Princes Link Highway for the first time
switched traffic onto westbound lanes at O'Shea Road so we can build the eastbound lanes
opened all new lanes on the Monash Freeway and in both directions on the Princes Freeway.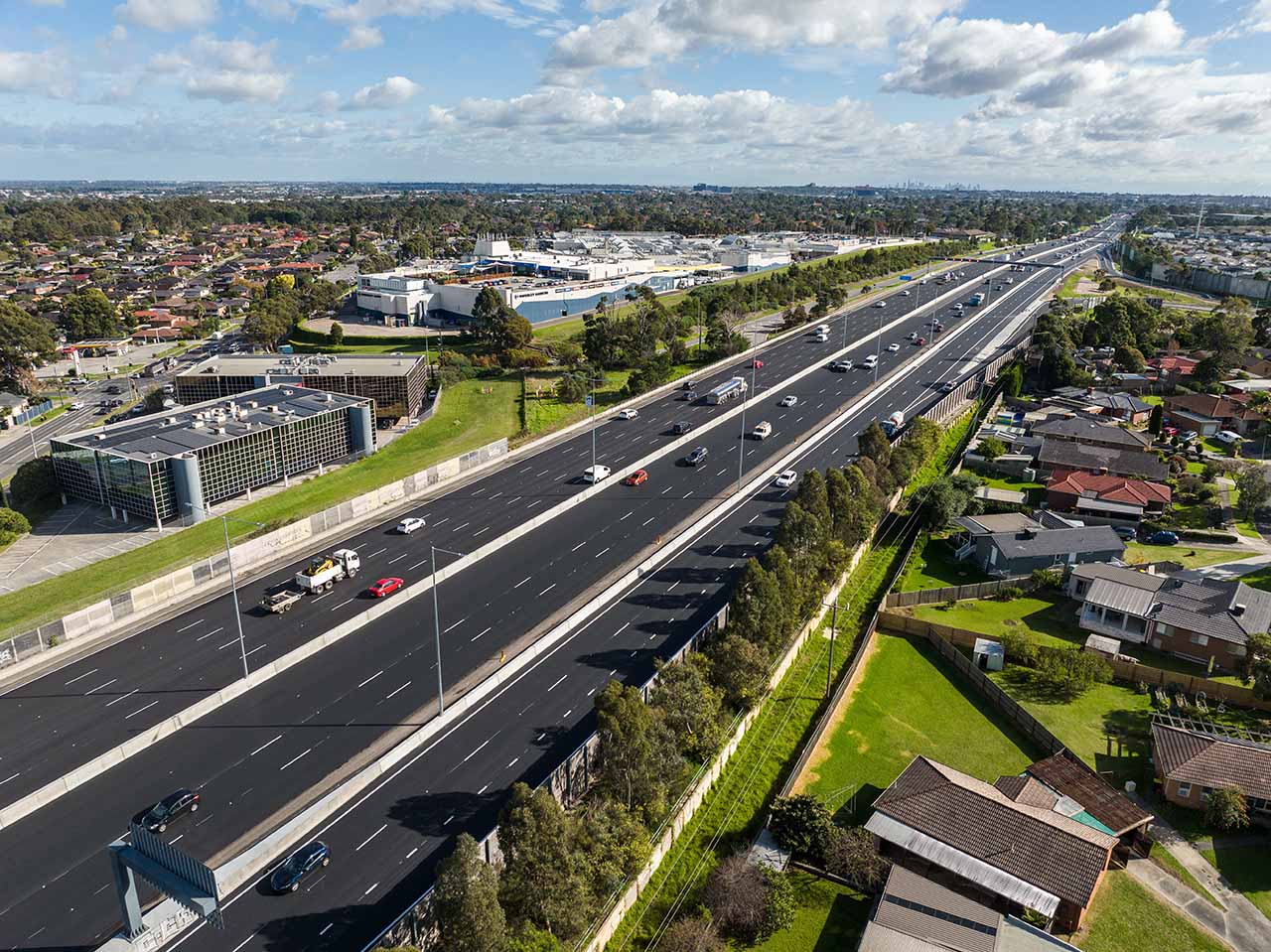 Upcoming works
Over the winter months we'll:
undertake a construction blitz of O'Shea Road to build the eastbound lanes, upgrade the Clyde Road intersection with an added right-turn lane on both Clyde and O'Shea roads, and to continue centre median works at Moondarra Drive and Bridgewater Boulevard
complete landscaping at Beaconsfield Interchange and begin planting
complete works and open the reinstated Police Road outbound entry ramp in Mulgrave
install the remaining freeway guardrails and switch on the new freeway lighting on Monash Freeway
complete landscaping between Warrigal Road and EastLink
install new protection barriers on Ferntree Gully Road and Jacksons Road
Introducing the new Beaconsfield interchange
Your new diamond interchange is now complete.
The upgraded interchange consists of more lanes and 2 new ramps: an outbound entry ramp to the Princes Freeway and an inbound exit ramp to Princes Link Highway. Once the O'Shea Road extension is complete, you'll use the inbound exit ramp to turn left onto O'Shea Road, for time-saving direct access to the south end of Berwick.
With the bridge widened from 3 to 10 lanes, the new Beaconsfield interchange will help to get you home sooner. It's a great alternative to using the Clyde Road exit ramp.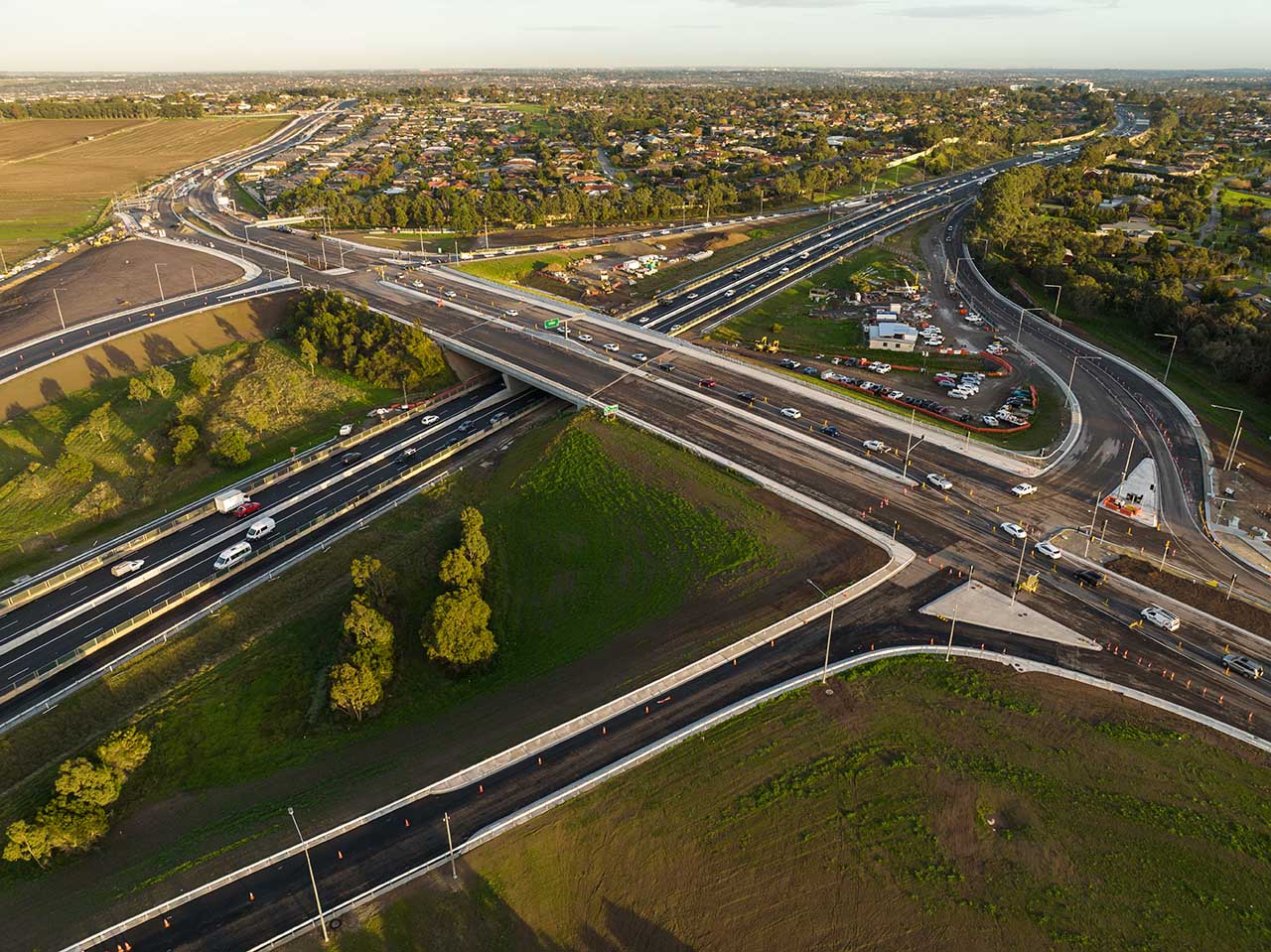 Community support services
Please know that we have a support service to help people impacted by our road projects.
This service remains open to you and if you ever feel like talking to someone about how these works affect you, you can call 1300 830 687 and quote 'MRPV' and one of their staff will arrange a phone, video or face to face appointment free of charge.
Publications