Construction impacts
Works will be carefully planned to limit disruption to commuters and the local community. However, activities may create noise, dust and vibration typical of construction activities.
A construction site has been established in the area to support the substation works in Footscray. This site accommodates site facilities, equipment laydown and creates a safe barrier between the construction site and pedestrians.
To facilitate works in the area, McNab Avenue will be closed during construction to ensure the safety of the community and workers. Pedestrian access to the station will be maintained. A small section of Railway Reserve also remains closed to support ongoing construction.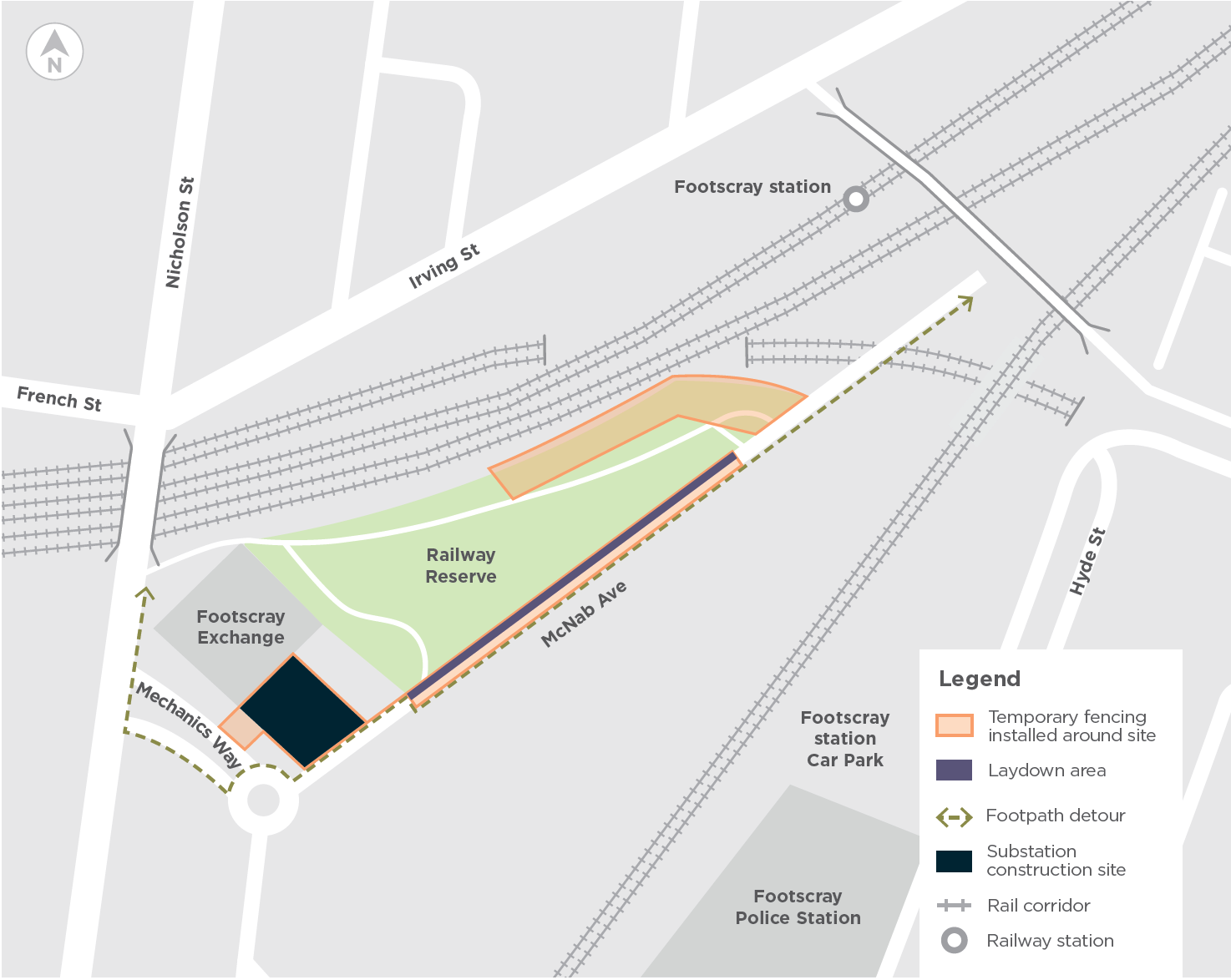 There may be some unavoidable disruption to rail services so the work can be undertaken safely. Bus replacement services will be provided during any planned disruptions.
At times, out of hours works will also be required. Advance notification will be provided to local residents ahead of all out of hours construction activities.
View latest work notifications or register to receive notifications by email.
Construction timeframes
Works at Footscray Station and within the rail corridor are underway.
Substation site establishment and cable installation works began at Railway Reserve in October 2020. Major substation construction began in early 2021 and is expected to be complete by 2022.
Detailed construction information will be provided to local communities prior to the start of works.
Fact sheet