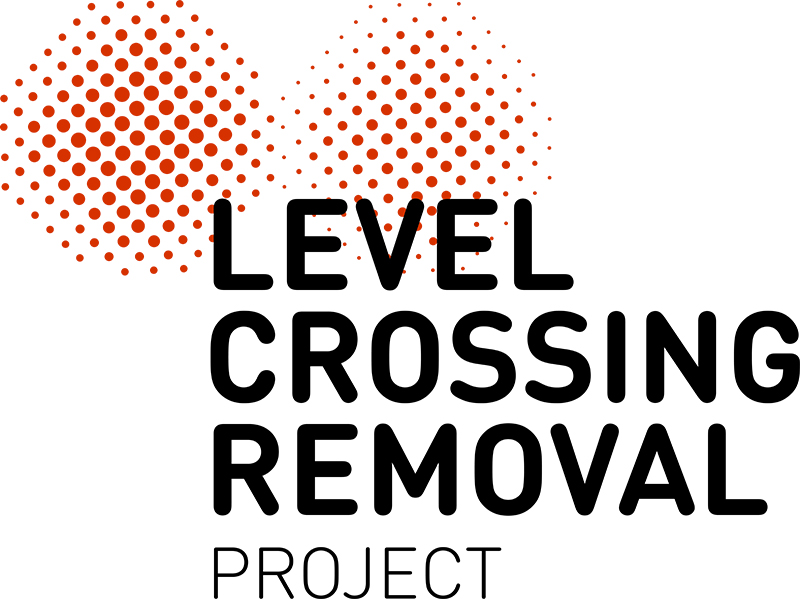 Both car parks at Hoppers Crossing Station have officially reopened, following a refresh to the existing area.
Commuters can now enjoy better connections to the station, Princes Highway and the Hoppers Crossing shopping precinct.
Works completed include replacing asphalt and kerbs, updating the southern driveway for easier car park access, and line marking car parks with an updated layout. The Hoppers Junction car park was also upgraded to allow for easier access to the shops and the northwest commuter car park.
With the car parks now reopening, the temporary commuter car park located near Werribee Mercy Hospital on Princes Highway has closed.
These works were completed as part of the removal of the level crossing at Old Geelong Road in Hoppers Crossing and upgrades to the station precinct. The community can now enjoy the newly landscaped plazas including secure bike parking, drop off areas and pedestrian and cyclist path connections.
Removal of the Old Geelong Road level crossing has improved safety, provided more reliable travel times and reduced congestion at this key connection point in Hoppers Crossing.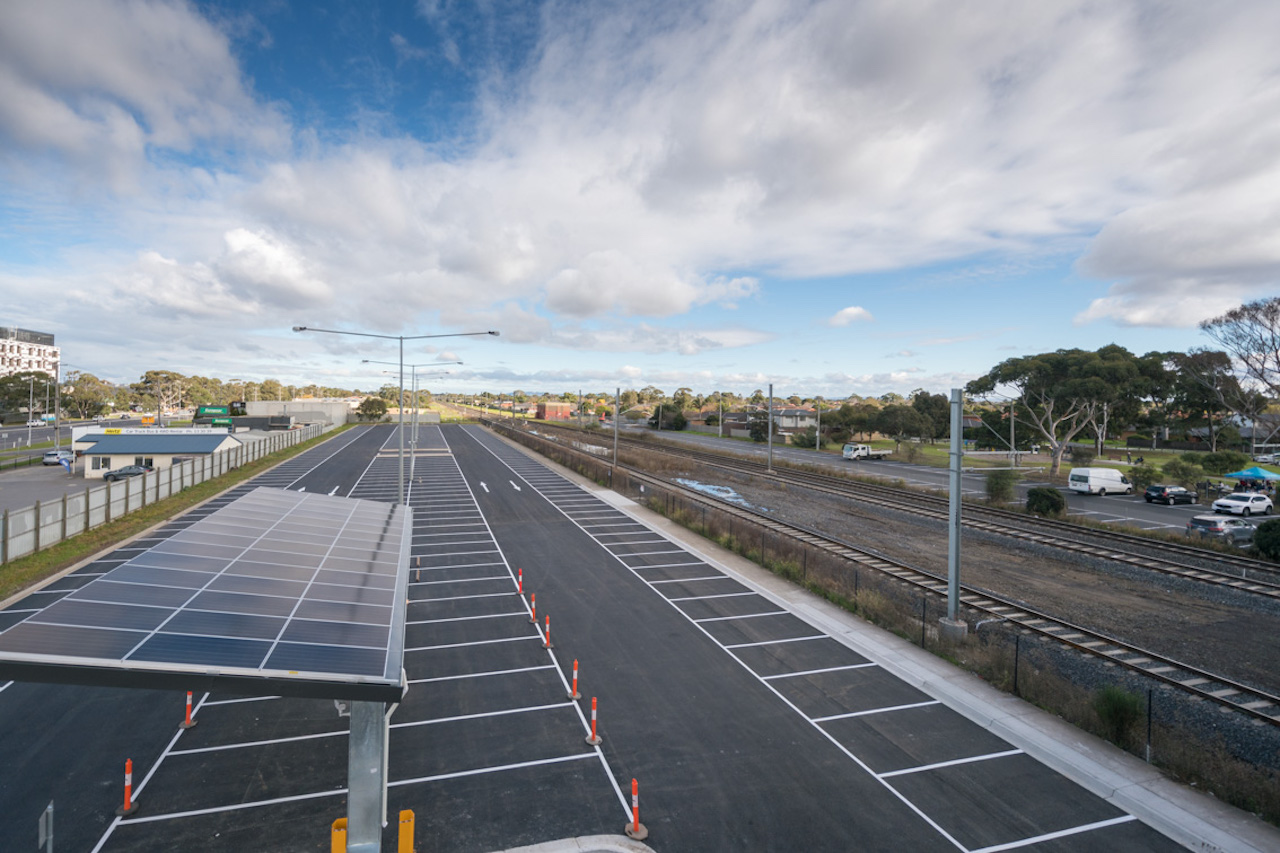 Car park at Hoppers Crossing Station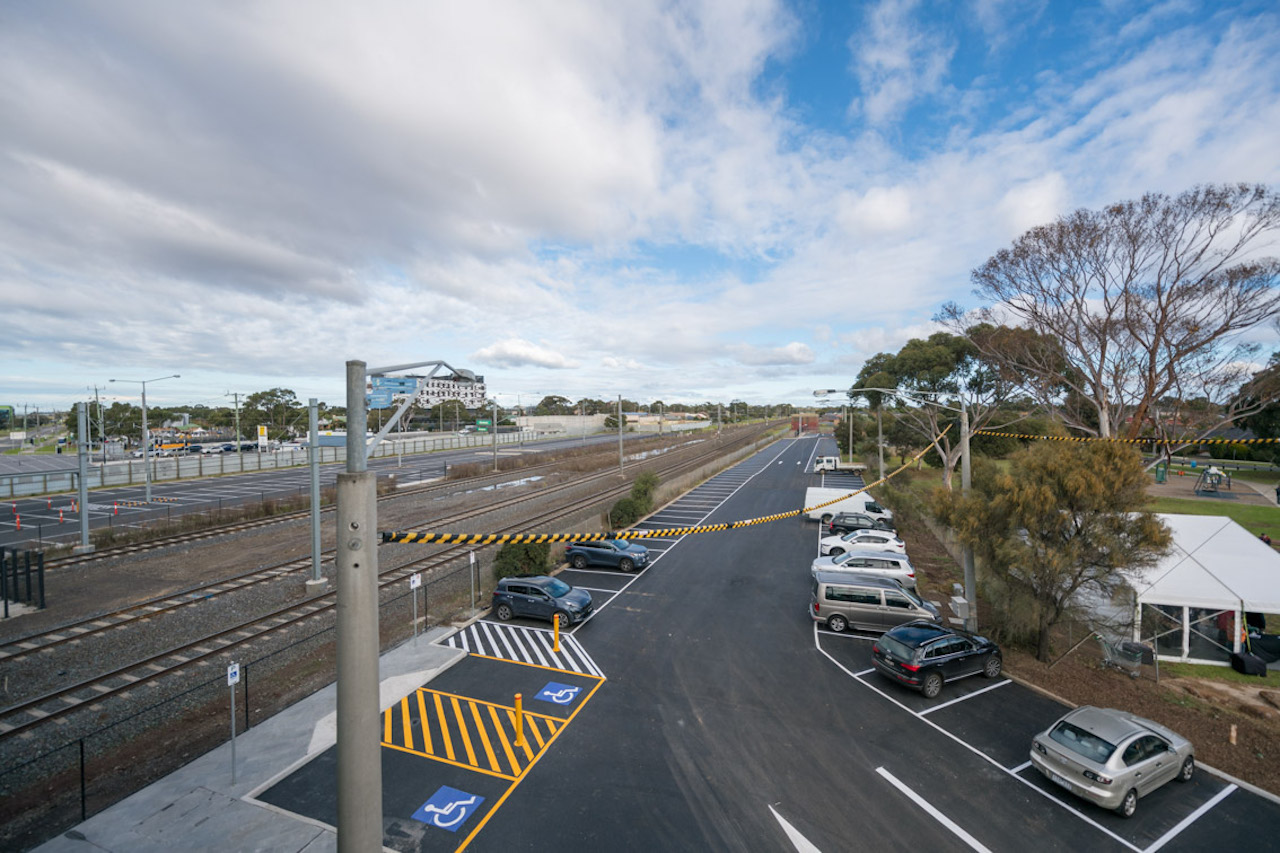 Car park at Hoppers Crossing Junction area