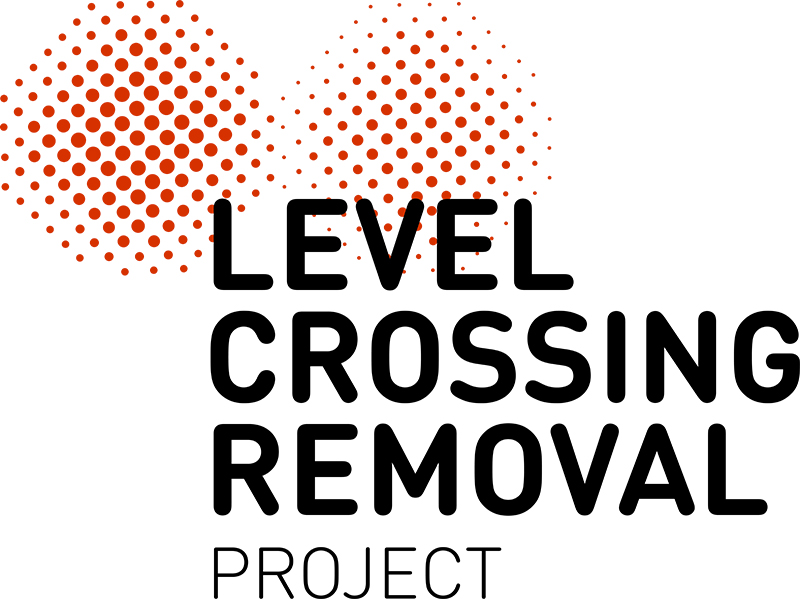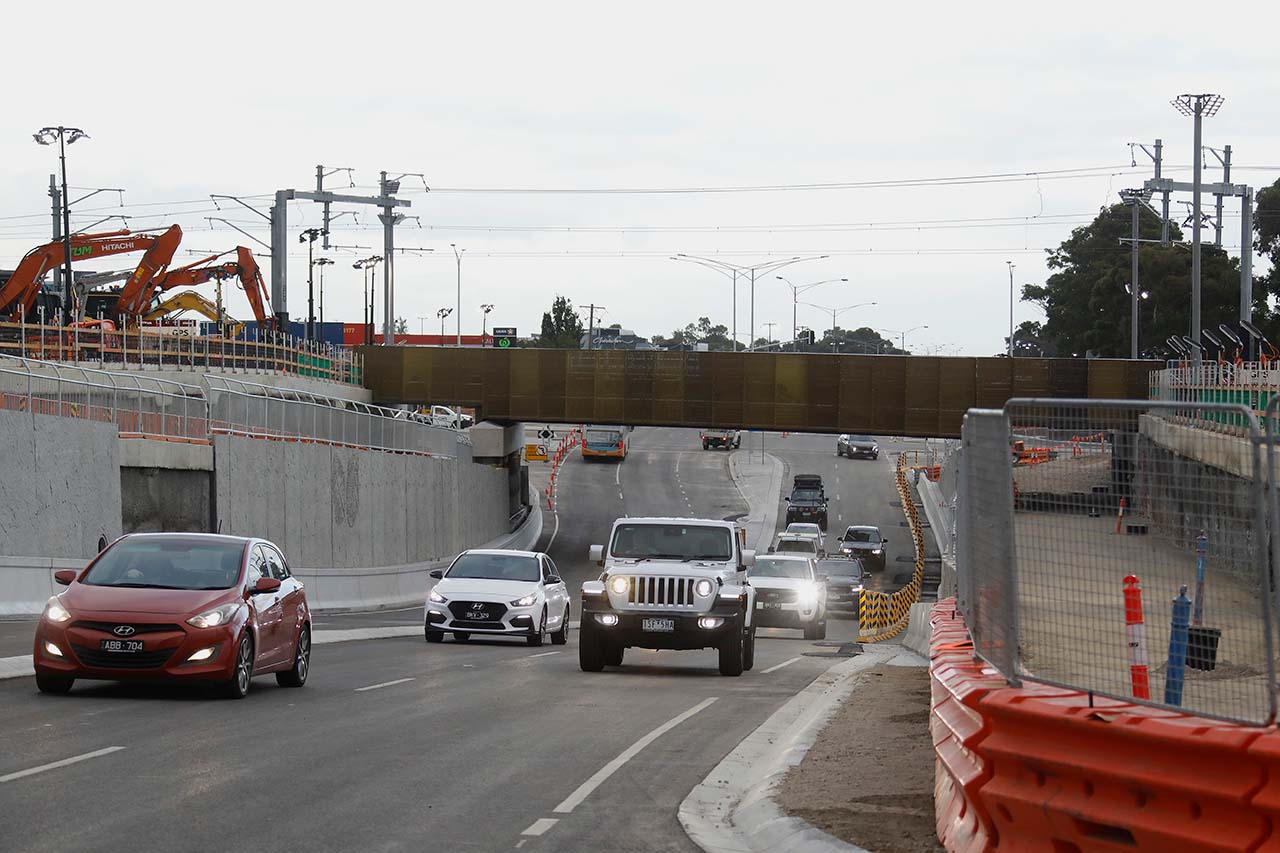 Vehicles traveling through the Clyde Road underpass.
Each time you travel through the Clyde Road underpass you're a part of local history.
The rail bridge that keeps trains travelling along the Pakenham line while cars pass underneath features architectural panels that form images representing the local area.
The panels, made from perforated aluminum, show different images depending on your location.
On the south side of the rail line, you can see either a river red gum trunk or the sky and green hills.
If you're on the north side, you can see a river red gum and a housing estate, or grassy plains on another angle.
And this rail bridge isn't light either. It's made up of 12 steel bridge beams each weighing eight tonnes and measuring 25 metres long.
Works connected the bridge to the existing rail in February 2022, which allowed cars to travel through the underpass for the first time.