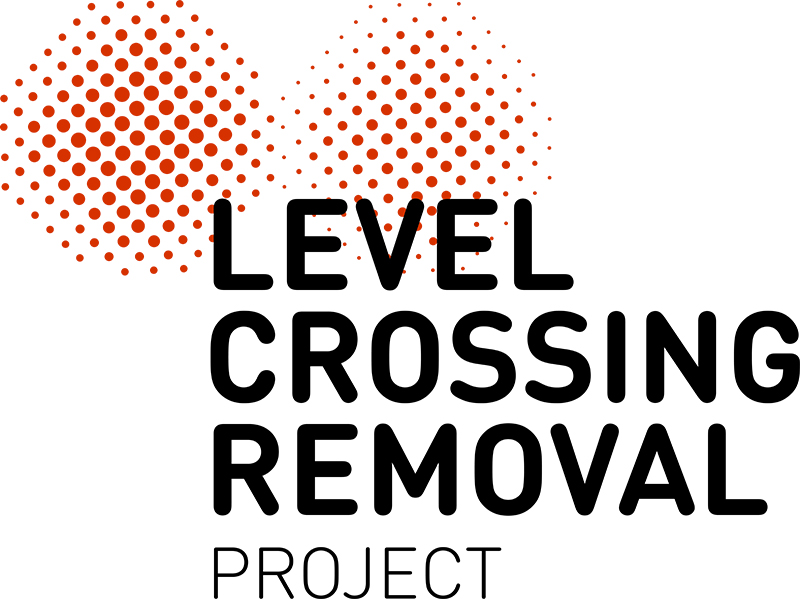 Work to remove 3 dangerous and congested level crossings and build new stations in Pakenham and East Pakenham has ramped up, with trains returning to the line after a 10-day construction blitz that saw crews work around the clock on the train tracks.
Hundreds of workers hit the rail line from Wednesday 27 July to Sunday 7 August to carry out fencing and overhead electrical works, removal and reinstatement of old rail track and sleepers and preparation works for the new site at East Pakenham Station.
Crews renewed approximately 5000 tonnes of ballast and soil from underneath the rail line, with around 2.5 kilometres of track sidings (train bypass tracks) removed and recycled. Workers removed 1600 timber sleepers, and recycled 250 concrete sleepers from the tracks.
More than 3 kilometres of new cables were installed and commissioned, and around 800 metres of fencing was positioned along the tracks at Pakenham – this allows work to be carried out while trains continue to run.
Hungry construction crews on site feasted on some of Pakenham's local offerings, munching their way through more than 400 pies from Pie and Mighty, plus kebabs from Kabul Spices, pastries from Stella's Café and Take Away, banh mi from the Vietyummese food truck and coffees from Coffee on Bate.
The entire Pakenham Level Crossing Removal Project team would like to thank everyone for their patience while crews worked around the clock.
The level crossings at McGregor Road, Main Street and Racecourse Road are being removed by building an elevated rail bridge over the roads. The crossings will be gone for good and new, modern, accessible stations at Pakenham and East Pakenham will open to passengers in 2024.
The 2.5km rail bridge will unlock more than 6 MCGs worth of open space under the rail line, which the community can enjoy for generations to come.
The Pakenham line will be level crossing free by 2025, with 22 level crossings being removed on the line. When it opens in 2025, the Metro Tunnel and associated network improvements will create room for 121,000 passengers every week on the Cranbourne and Pakenham lines during peak periods.