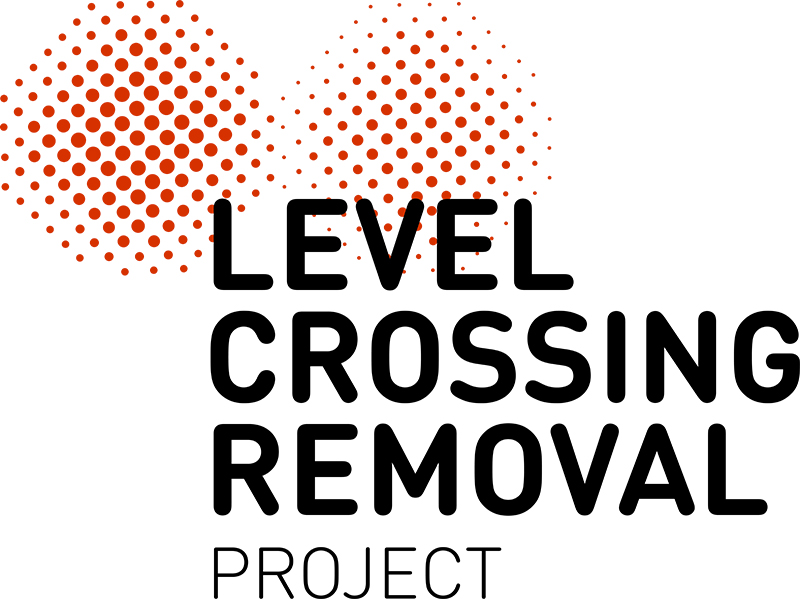 Melbourne's outer-east has celebrated the removal of 2 dangerous and congested level crossings – and the opening of 2 brand new stations – bringing the state to the brink of 50 level crossing removals.
The Manchester Road, Mooroolbark and Maroondah Highway, Lilydale level crossings have been consigned to history, with traffic now flowing freely beneath 2 rail bridges on the Lilydale Line.
They are the 48th and 49th level crossings to be removed in Melbourne since the program started.
More than 53,000 vehicles used the 2 level crossings every day, while boom gates were down for up to a quarter of the morning peak, disrupting traffic and creating congestion.
World-class station opens to public
The 2 new stations have taken pride of place on eastern Melbourne's skyline, with train services resuming this morning and commuters getting their first look at the state-of-the-art facilities.
During a 2-month construction blitz crews have installed station platforms with canopies covering 70% of their surface area, new station entrances, stairwells and lifts, ensuring locals have access to up-to-date, modern facilities during their commute.
The stations have been designed in close consultation with the communities that use them to ensure they provide what locals need, and maintain links to the heritage of Mooroolbark and Lilydale.
This includes features such as Coldstream stone cladding, a commemorative artwork at Mooroolbark and bluestone paving inside the station concourses.
With the station open we will also begin landscape works including the revitalisation of new community spaces and planting more than 60,000 trees, shrubs and grasses.
Car park on track for 2022 finish
Work has also continued on the Mooroolbark's 900 space multi-level car park, the biggest built under the Victorian Government's Car Parks for Commuters program.
It will have a direct connection to the Mooroolbark station, CCTV and improved lighting when it is completed.
Lilydale Line transformation
The Victorian Government's massive investment in the Lilydale Line has seen level crossings already gone at Heatherdale Road in Mitcham and Blackburn Road in Blackburn, with works also underway at Union Road, Surrey Hills and Mont Albert Road, Mont Albert.
A further 3 level crossing removals are also in the planning phase at Bedford Road in Ringwood, Coolstore Road in Croydon and Cave Hill Road in Lilydale.
Once completed in 2025, there will be no level crossings on the Lilydale Line, paving the way for more services more often, and less congestion and safer commutes for drivers.