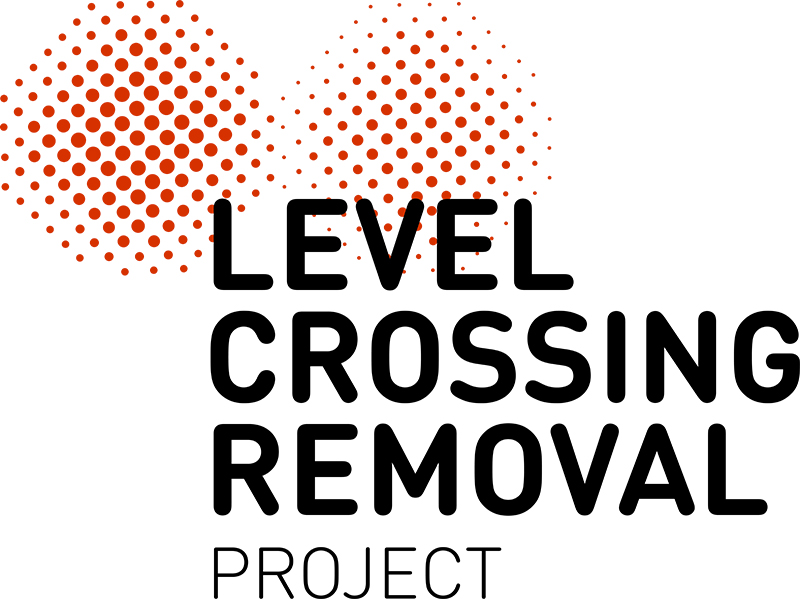 Designs have been released for the brand-new Pakenham and East Pakenham stations, being built as part of the fast-tracked project to remove level crossings at McGregor Road, Main Street and Racecourse Road in Pakenham.
The new premium Pakenham Station will rejuvenate the busy pedestrian and shopping precinct and create safer and more direct links between public transport, the town centre and additional parking.
We're working with renowned architecture firm Genton to develop the modern stations, with the design of Pakenham Station reflecting the regional and metropolitan character of the suburb. The new station's iconic roof design is inspired by Pakenham's landscape of rolling hills and bronze sunsets.
A new station forecourt, bus interchange and 2 dedicated pick up and drop off zones will provide easier and safer access to the spacious, light-filled station.
Lifts and stairs will take passengers to 2 platforms for regional and metropolitan trains, with upgraded modern facilities and a climate-controlled waiting room at street level.
An additional 450 car spaces will be built at Pakenham Station, with secure bike storage and new walking and cycling paths running alongside the rail line.
The project is extending the metropolitan rail track by 2km and building a new East Pakenham Station to cater to Melbourne's newest suburb.
This ground-level station will be accessible from Ryan Road in the north and Sharnet Circuit in the south, with a pedestrian underpass to access the platforms.
With 4 tracks, the new East Pakenham Station will remove a major V/Line and Metro trains bottleneck with turnback tracks reducing congestion and improving service reliability for passengers.
The level crossings at Main Street, McGregor Road and Racecourse Road in Pakenham are 3 of 22 crossings being removed on the Pakenham line.
Have your say
Building a 2.5km rail bridge over these three roads will create around 6 MCGs of new open space and locals are invited to have their say about what they'd like to see in these new areas by visiting our online engagement hub at Engage Victoria before 5pm Friday 5 November.
Works to remove these 3 level crossings will begin later this year with the level crossings gone in 2023/2024.
The new stations and open space will be ready for locals to enjoy in 2024.