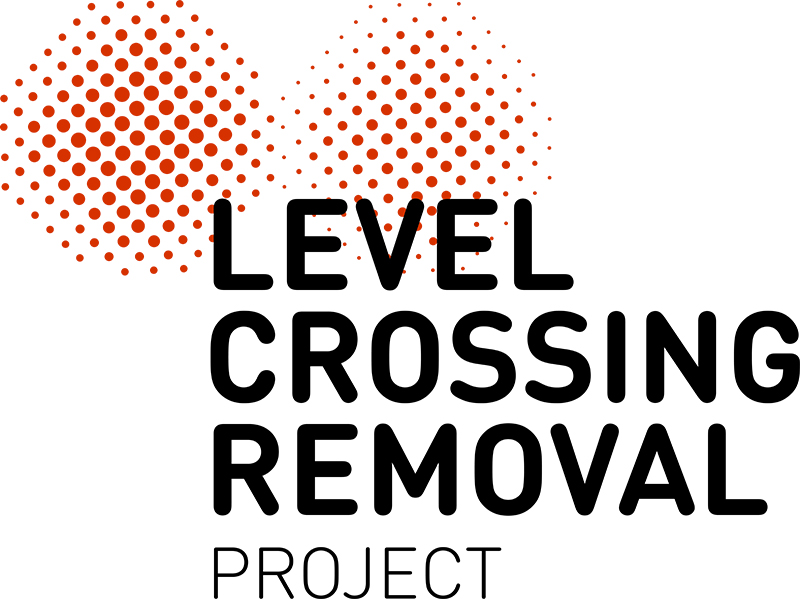 Work to remove the level crossings at Oakover Road, Bell Street, Cramer Street and Murray Road is about to reach a major milestone, with the boom gates soon to be dismantled and new rail tracks connected to the existing Mernda Line.
The construction team will work 24/7 from 9pm Tuesday 17 May to Monday 30 May to get the rail bridge ready for trains.
During this time, the team will:
Remove boom gates and old rail infrastructure
Remove the old station platforms at Bell and Preston stations
Remove temporary station facilities at Bell Station
Continue work on the Mernda-bound rail bridge
Continue work on the new Bell and Preston stations
Connect the existing Mernda Line tracks with the new elevated rail track.
This 24/7 work means that buses will replace trains on sections of the Mernda Line during this time. For more information, or to plan your journey, visit the PTV website.
From Monday 30 May, trains will run on the newly constructed rail bridge – see below for more details on travelling on the Mernda Line this winter.
Bell and Preston station closures
To keep trains running while we finish the second rail bridge and new stations, the Mernda Line will operate on a single track between Regent and Thornbury stations from 30 May to early September. We call this single line running.
Bell and Preston stations will be closed during this time, and a shuttle bus will operate between Thornbury, Bell, Preston, Regent and Reservoir stations to connect passengers with trains and the closed stations.
For more information on single line running, check out our website and video below.
The level crossings at Oakover Road, Bell Street, Cramer Street and Murray Road in Preston are being removed.
The rail line will be raised over the roads on the Mernda Line, delivering new open space underneath the 2km rail bridge.
A shared walking and cycling path from Oakover Road through to Murray Road will connect locals to the new stations and open spaces.
The project will also deliver new stations at Preston and Bell.