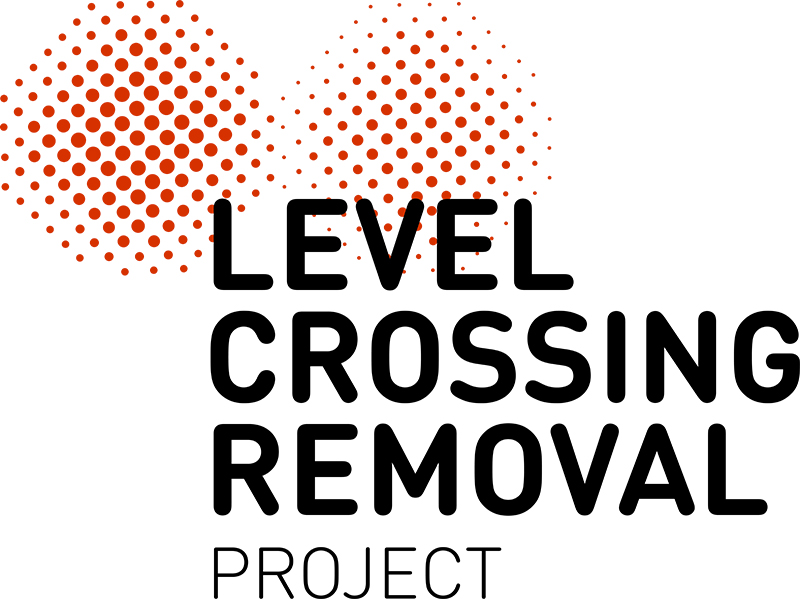 Kai caught the building bug from an early age. As a baby, his mum would take him to Carrum to watch the diggers being used for level crossing removal works.
Although for the last couple of years, the now 4-year-old hasn't had to travel to soak up the action of the latest works on the Frankston Line.
The excitement came to Kai, who lives near the new Chelsea Station built as part of removing 5 dangerous and congested level crossings, by lowering the rail line under local roads.
Every day Kai has been dragging his mum, Patchara, outside to see the latest progress and marvel at the equipment being used.
'The diggers for the trenches and the big cranes being used – he just thinks they're the coolest things,' said Patchara.
'He talks about it every day and tells me that he is off to work on the site.'
Being too young to be employed on site hasn't stopped Kai from trying to lend a hand in whatever way he can. Using his own toy traffic signs, Kai has been playing traffic controller on the footpath under the guidance of the Level Crossing Removal Project (LXRP) team.
'The traffic controllers have been so kind to him along with the other workers who always say hello,' said Patchara.
'He has been loving having the works so close to home and has been telling everyone that he works for the Level Crossing Removal Project.'
The work has continued in Kai's backyard, where he has been building his own train station using toy diggers, dump trucks and rollers — in the process creating a big hole that had to be filled in.
Wanting to encourage Kai to one day consider a job in the construction industry, LXRP workers Train and Cory recently treated Kai to a goodie bag of kid-friendly project gear, including his own hard hat and safety vest.

'It's so cute to see how excited Kai is about our works. Who knows, maybe he has a future in construction,' said Undergraduate Site Engineer Train Sangkhamatr.
Afterwards, Kai didn't want to take the vest off, and earnestly told other children at the library that they could try on the hard hat but he would need it back as he had to go to work.
Kai is already eager to see how works progress further up the train line at Parkdale and Glen Huntly, where 4 level crossings will be removed and 2 new stations built by 2025.
The Victorian Government is investing $4 billion on the Frankston line to remove 20 level crossings and build 13 new stations, with a total of 85 level crossings going for good across Melbourne — 60 of them have already been consigned to history.
Crews are continuing to add the finishing touches at Edithvale, Chelsea and Bonbeach including planting more than 800 trees and 85,000 shrubs, groundcovers and grasses, building the new Chelsea pedestrian bridge and creating 11km of walking and cycling paths between Edithvale and Frankston.
In late April, a new bus interchange opened at Chelsea Station. It features dedicated bus bays which are separated from Station Street to make it easier and safer for commuters to connect to buses and trains, while reducing local traffic congestion.