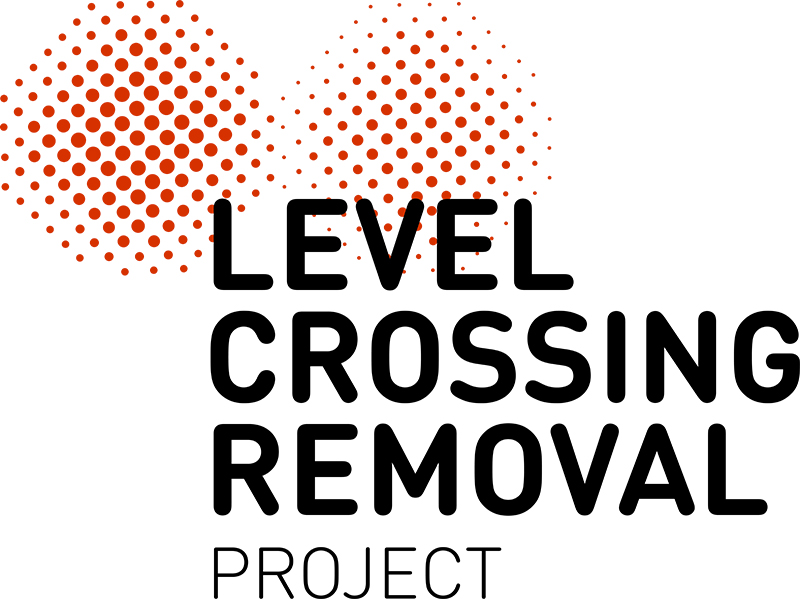 Local artist Rose Story, who lives near Bell Station, has found inspiration in the most unlikely of places, as she watched the Preston level crossing removal project from her window over the past 2 years.
Rose was living in an apartment overlooking Bell Station in 2020, when she decided to embrace the change taking place right outside her window. She began painting, drawing and photographing the construction work she saw, including workers, machinery, and the station building coming together.
Rose's work is influenced by cubism and in total she has since created around 20 pieces, all inspired by the project. Her work includes a triptych (artwork divided into 3 sections) of the construction phases, stop motion video of the build, and paintings of the construction crew on site among others.
'I found the process, machinery and equipment enthralling. A once in a lifetime infrastructure project was unfolding before my eyes and I had a front row seat. I felt compelled to start documenting it,' Rose says.
Living locally, Rose uses the station regularly and enjoys seeing the colours on the stained-glass windows of Bell Station move across the concourse. As a visual arts student at Melbourne Polytechnic in Preston, Rose is continuing to create work inspired by Bell Station and she hopes to exhibit her work in 2023. She also states she'll be 'one of the first' on her bike once the new path opens to connect Bell and Preston stations in the coming months.
The level crossings at Oakover Road, Bell Street, Cramer Street and Murray Road in Preston were removed by elevating the Mernda Line over the 4 roads, and the new stations at Bell and Preston are now open.
We are now working on the new open space underneath the rail bridge. A shared walking and cycling path from Oakover Road through to Murray Road will connect locals to the new stations and open spaces which will feature seating, play areas, barbecue facilities, amphitheatre, and native planting. The 3 MCGs worth of open space will be ready for locals to enjoy in early 2023.