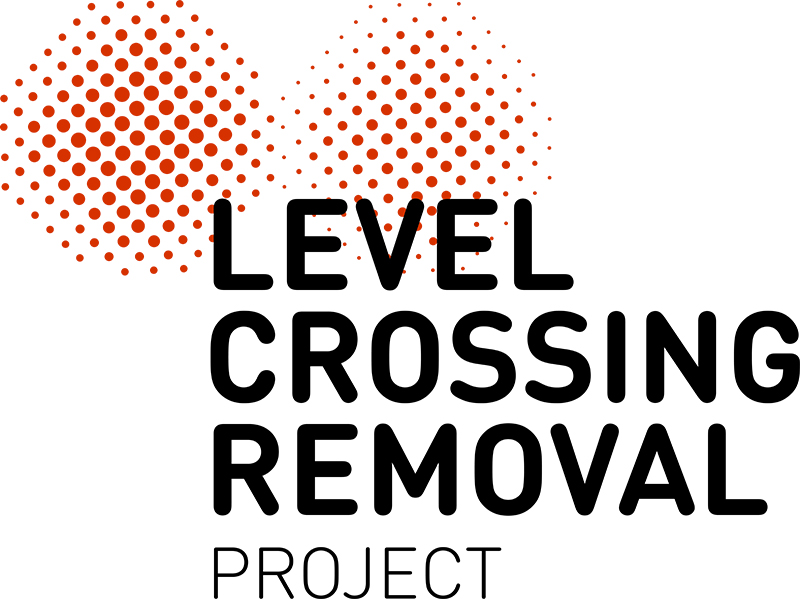 Inside a corridor at Cheltenham Primary School in Melbourne's south-east hangs a dazzling, colourful and detailed mural depicting life and the landmarks of the city which was brought to life during the removal of two dangerous and congested level crossings in the area.
All students at the school exercised their creative talents in August 2019 to create the mural "From City to Sea".
It takes viewers on a vibrant journey from Frankston to the city — soaking up iconic sites such as Flinders Street Station, The Shrine of Remembrance, the level crossing removals at Cheltenham, Southland and the beach at Frankston
The mural was created during the removal of the nearby level crossings at Charman and Park roads in 2020 and the creation of the new Cheltenham Station. A larger copy of the mural was used to decorate hoarding on Charman Road during the works.
More recently, the Level Crossing Removal Project provided a smaller and more practical copy of the mural to the primary school, which went on display earlier this year.
The mural's development was led by the school's art teacher Carol Kozlowski, after grade 5 and 6 students came up with the concept of a train journey from Frankston to central Melbourne.
Playing starring roles on the mural are the students themselves, who are featured in self-portraits on the school oval and elsewhere.
The dangerous and congested level crossings at Cheltenham were consigned to history by lowering the Frankston Line into a rail trench to boost safety, ease congestion and allow for more trains to run more often.
The works coincided with the removal of the nearby crossing at Balcombe Road, Mentone and the creation of a new Mentone Station.
Further down the Frankston Line, crews are currently adding finishing touches — including landscaping and walking and cycling paths — after removing 5 level crossings and building 3 new Edithvale, Chelsea and Bonbeach stations as part of a $4 billion investment in the Frankston Line.
A total of 20 level crossings and 13 new stations are being built along the line, with 85 crossings gone for good across Melbourne by 2025.