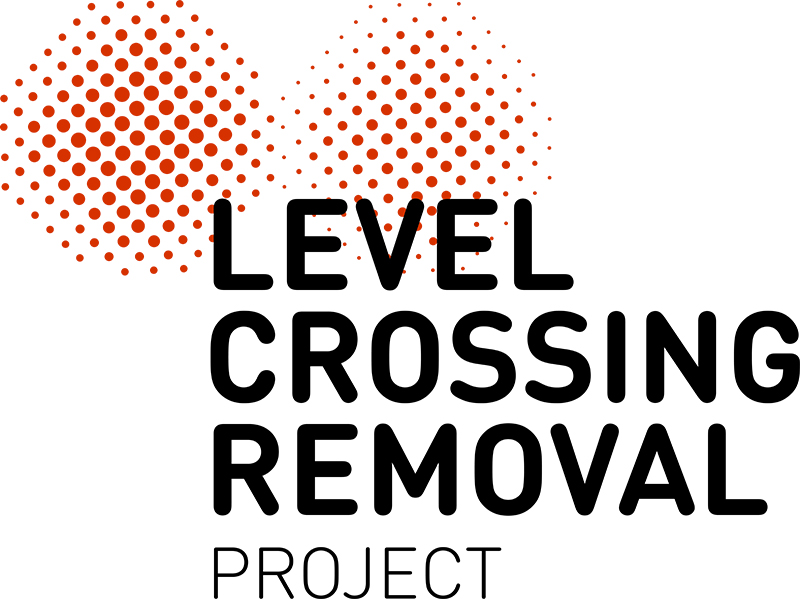 Another 8 dangerous and congested level crossings are set to go from the Upfield Line by 2027, clearing the way for more frequent services for passengers in Melbourne's north.
Brunswick will be level crossing free and the notorious set boom gates on Brunswick Road will be a thing of the past, while local connections will be improved and more open space will be created.
Level crossings are set to go from:
Albert Street, Brunswick
Albion Street, Brunswick
Brunswick Road, Brunswick
Dawson Street, Brunswick
Hope Street, Brunswick
Union Street, Brunswick
Victoria Street, Brunswick
Park Street, Parkville.
Around 71,000 vehicles travel over the level crossings each weekday, when up to 16 trains pass through and the boom gates are down for up to 30 minutes of the 2-hour morning peak period. 36 near misses have been recorded at these locations since 2016, so removing these boom gates is critical to improving safety.
Having so many level crossings in such close proximity clogs local roads and puts lives at risk, and initial technical assessments indicate an elevated rail bridge is the best design to remove these level crossings, complementing the new rail bridge from Bell Street to Moreland Road.

More site investigations and engineering work, as well as community consultation, will be carried out ahead of the final designs.
Elevating the rail corridor allows for an improvement of the Upfield Bike Path, meaning the project can deliver a new bike and pedestrian path from Bell Street to Park Street, providing a safer and quicker connection.
The increased open space will add an extra level of vibrancy to the already thriving Brunswick precinct, including opportunities for alfresco dining, playgrounds, and community spaces for everyone to use.
More detail, including on construction timelines and community consultation, will be provided in the coming months.