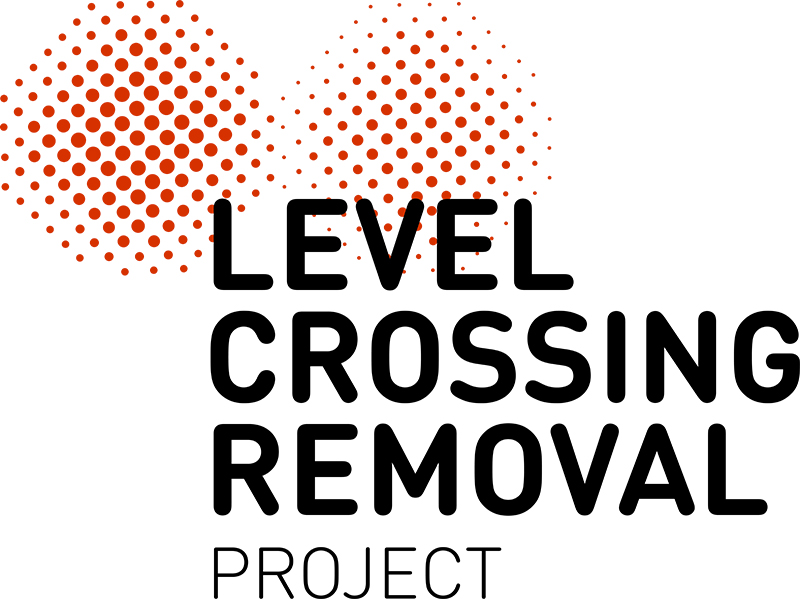 The completion of a new immersive artwork at Hoppers Crossing Station, which commuters can literally walk through on their way to catch a train, is proving popular.
The new pedestrian and cyclist overpass was built as part of the Old Geelong Road level crossing removal works and provides safe access to the station platforms and improves connectivity across the rail line.
The artwork entitled TRACKwork is made of around 11,000 tiles and is inspired by suburban train tickets collected by local artist Peter Atkins, which were issued in Melbourne from 1920 until the late 1980s.
The piece spans the length of the 70-metre pedestrian bridge and features shapes and colours from the old train tickets to evoke a sense of place, nostalgia and curiosity.
"It's almost like they're taking a journey through time over the actual tickets themselves and hopefully, they're going, 'Oh do you remember this? And do you remember that trip?'," Peter said.
"The kids are saying, 'What are these? Oh, they're old train tickets. What's a train ticket?' Because most kids won't even know what a train ticket is."
The art specifically focuses on tickets that came from the Western suburbs, including Hoppers Crossing, Werribee, Ballarat and Geelong. Symbols on the old train tickets conveyed different meanings; return tickets had stripes, a circle designated certain stations and different stations had different colours.
"There's this complicated, really fascinating coded visual language there that's completely gone."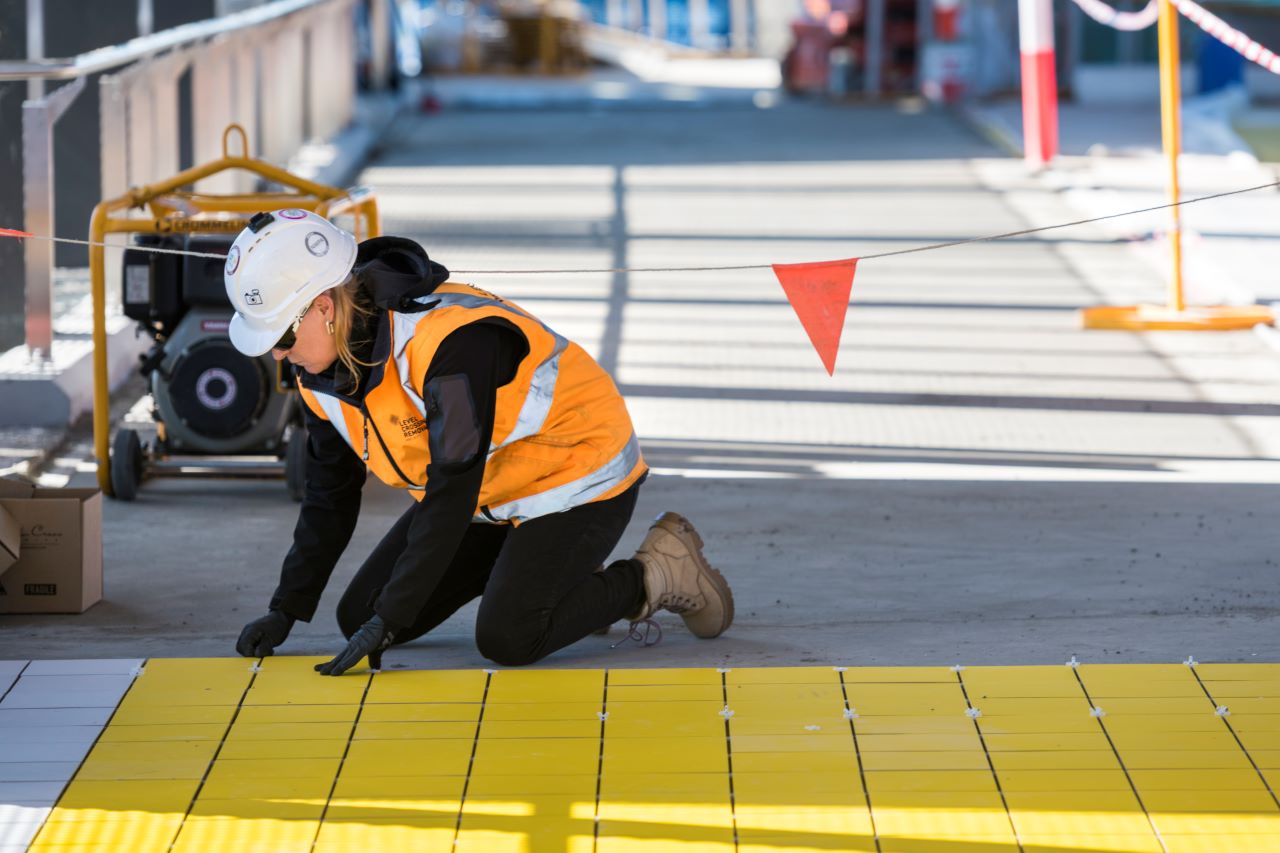 Creating an artwork in high quality tiles is a contemporary take on a classic railway experience.
"You look at London Underground, the Paris Metro, the New York Subway, all through Germany and Russia - there's fantastic examples of tile work that go back to the 1920s and even further beyond," Peter said.
The artwork was an integral part of the bridge design – a move which saw architect and designer work hand in hand.
"My concept is for people to walk through the stripes and the circles, so they literally become part of the artwork."
Art curator Victoria Jones, who helps to select art works and artists for major projects, believes art is not something just behind closed doors.
"You don't have to go through the doors of an art gallery, which can be intimating or just not of interest to some people. Public art is exactly as it says, it is art for everyone," Victoria said.
She said the tiled artwork gives Hoppers Crossing Station a completely unique personality.
"It's really very beautiful, it's very bold, and unexpected, but completely integrated into the fabric of the building."
Local café owner Aimee Helu from Jock and Mack loves the sophistication of the design.
"People tend to assume that Melbourne and the inner-city suburbs get all the cool artwork and the places to go," she said. "But I find that's starting to shift now. We're seeing more really beautiful things that we can connect to, which helps build that sense of community."
The artwork in the overpass took approximately three weeks to install, with crews laying around 11,000 tiles in ten different colours.
For the artist, train tickets are something that unites everyone.
"When you a buy a train ticket, we're all the same," he said.
"It doesn't matter if you're sitting on a train with a CEO of a big company, or you're a school kid going to school, we all have the same ticket."
The Level Crossing Removal Project removed the dangerous level crossing at Old Geelong Road, Hoppers Crossing in December 2021 by building a new road bridge. The bridge directly connects Old Geelong Road to Princes Highway, creating safer and more reliable journeys.
The new overpass safely connects commuters, pedestrians and cyclists over the rail line to Hoppers Crossing Station, Princes Highway and the broader Hoppers Crossing shopping precinct.