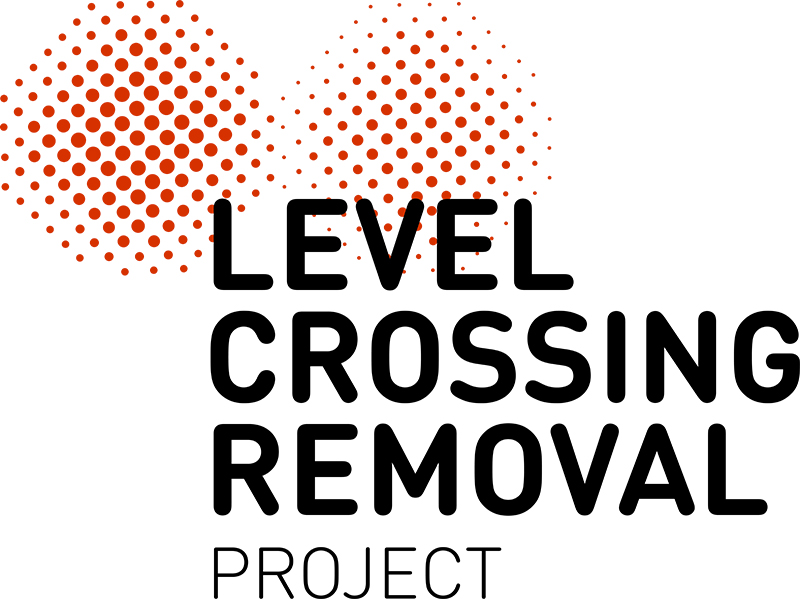 As work progresses on the Preston Level Crossing Removal Project, locals and people travelling through Preston are asked to plan ahead and allow extra travel time in the lead up to Christmas, as road and rail infrastructure works in Melbourne's north ramp up in November and December.
Locals may have noticed large steel segments in place above Preston Station, and giant beams known as 'Super Ts' craned into place at Bell Station. You can see more progress photos in the album below.
Both these structures will support the new station platforms – Bell Station will have separate platforms that sit on the outside of the tracks, whereas Preston Station will have an island platform in the middle of the tracks.
Over the coming months, the construction team will build the city-bound elevated rail bridge, keeping the Mernda Line running and disruptions to a minimum.
Level crossings at Oakover Road, Bell Street, Cramer Street and Murray Road in Preston will be gone for good by the end of 2022, with new stations built at Bell and Preston.
Keep reading to learn about upcoming travel changes in Preston.
Bell Street closure
In order for the construction crew to crane in two large concrete beams over Bell Street, the road will be closed at the Preston level crossing (between High Street and St Georges Road) on the following dates:
Overnight on Thursday 18 November, 9pm to 5am
Over the weekend from 8pm, Friday 19 November to 5am, Monday 22 November
Overnight from Tuesday 7 December to Friday 10 December, 9pm to 5am
Motorists are encouraged to allow extra time, and follow the detour via Murray Road, Albert Street and Elizabeth Street.
There will also be changes for pedestrians crossing the train tracks at Bell Street during this closure and bus stop closures for route 513 Glenroy to Eltham.
Mernda and Hurstbridge lines
On the Mernda Line, crews will continue work on the train tracks, overhead power and new stations at Preston and Bell.
In order to complete these works safely, buses will replace trains between:
Clifton Hill and Reservoir stations from 9pm, Monday 29 November to last service, Thursday 2 December
Flinders Street and Reservoir/Heidelberg stations from 9pm, Thursday 9 December to last service, Monday 13 December
Please note that most train replacement buses will run to and from Parliament Station to ensure passengers get a direct service into the city and avoid congestion around Clifton Hill.
To plan your journey, please visit the Public Transport Victoria website.