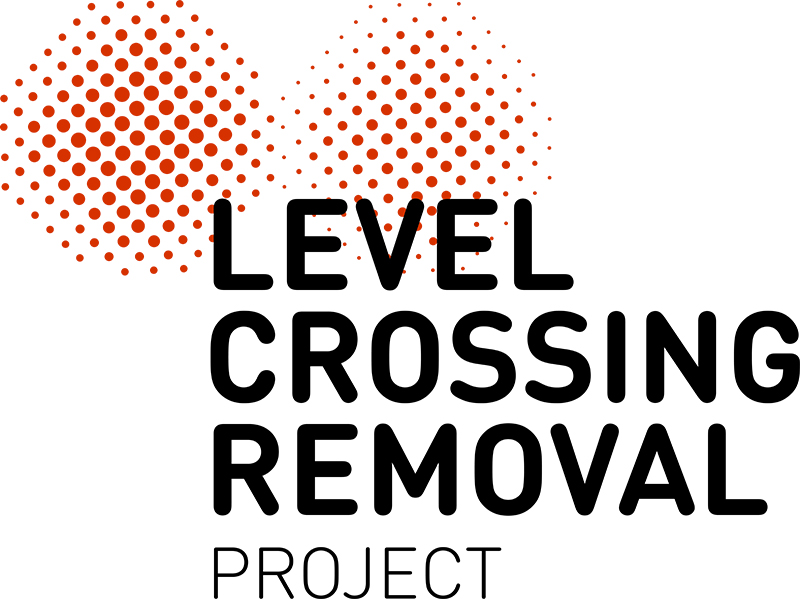 In December 2021, the dangerous level crossing at Old Geelong Road, Hoppers Crossing was removed by building a new road bridge.
On Friday 18 February, the new overpass at Hoppers Crossing Station will open, safely connecting pedestrians and cyclist over the rail line to Hoppers Crossing Station, Princes Highway and the broader Hoppers Crossing shopping precinct.
The overpass features public artwork by local artist Peter Atkins, called TRACKwork, inspired by unique train tickets used by passengers from the western suburbs throughout the twentieth century.
Tiles are used to display the art on the floor of the 70m overpass, in a contemporary take on a classic railway experience influenced by the London Underground, Paris Metro and the New York Subway.
The ticket-inspired design connects commuters to stories of past journeys through Hoppers Crossing, referencing the paper tickets that train passengers once used.
'All those circles and stripes meant something. It's like the stripe was a return ticket, the circle was to certain stations. Your colours represented particular stations…the brown might've been a one-way ticket, and then the yellow part was the return ticket.'
The addition of the public artwork at Hoppers Crossing Station will create a more vibrant and colourful commuter experience, touching on the rich transport history of the west.
For Peter, the train tickets remain the ultimate social connector.
'When you a buy a train ticket, we're all the same. There's this lovely kind of democracy… they belong to everyone.'
The artwork has taken approximately three weeks to install, with crews laying approximately 11,000 tiles in ten vibrant different colours.
After the overpass opens, work at Hoppers Crossing will continue until mid year, as the project builds new landscaped plazas, and continues upgrading Heaths Road and Morris Road.