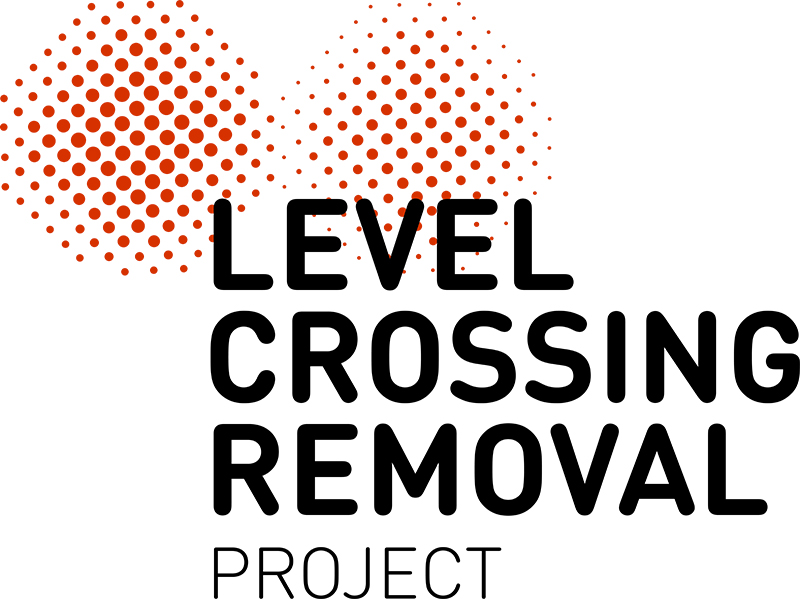 More than 200 students at the Chisholm Institute of TAFE in Dandenong are helping to return a grand old station building to its former glory.
The heritage-listed shelter, salvaged from Clayton Station as part of level crossing removal works, is more than 120 years old and will soon be returned to the precinct as a historical feature.
With its fine Victorian-era timberwork, the shelter harks back to a time when Clayton was a rural town surrounded by farmland.
Level Crossing Removal Project CEO Kevin Devlin said many people in the communities felt connected with railway lines because they were so rich with history and heritage.
'People take a lot of pride in looking back and making that connection with the place they live,' he said.
'There aren't too many examples of stations of this age around Melbourne, so where we see an opportunity to preserve history, we are mindful of taking it.'
Being undertaken under the expert guidance of a heritage advisor and a heritage architect, the refurbishment has been described as an 'almost unheard of' opportunity to hone traditional trade skills, such as working with hard woods and fine detailing.
Both Mr Devlin and Chisholm CEO Dr Rick Ede agree that with construction booming in Melbourne, training and industry partnerships like these are more important than ever.
'At the end of the day, we're here to help people find their way into great jobs, and for us to do that well, we need to give them real world experience,' Dr Ede said.
'This is a fantastic training opportunity they wouldn't normally have. It gives them the chance to think about how best to honour the original design using construction techniques.'
Apprentice carpenter Dale Pryor, whose father is also in the trade, said as an apprentice he'd expected to spend most of his time sweeping the floors. Now he can't wait to show off his handiwork to his mates.
'It's not every day you get to work on something so old, that members of the public have been through every day,' he said.
The station's history includes a brush with a deliberately-lit fire which destroyed the equivalent shelter on platform one in 2012. Station staff kept vigil by CCTV screens all night in case the arsonists returned.
Old tickets and flyers discovered by the students within its walls also tell a story, and will be featured in a permanent indoor display. 'It may be many miles to Melbourne but Griffith's Bros Signal Tea is everywhere' one advert proclaims.
Meanwhile, Mr Devlin is all too mindful of the importance of keeping the old alongside the new.
'We are delivering great change around Melbourne,' he said. 'But while change is a natural part of growing cities, it's also important to be mindful of history.'
For more information on the shelter's historical significance visit the Victorian Heritage Database.
View our Clayton Station restoration photo gallery below.