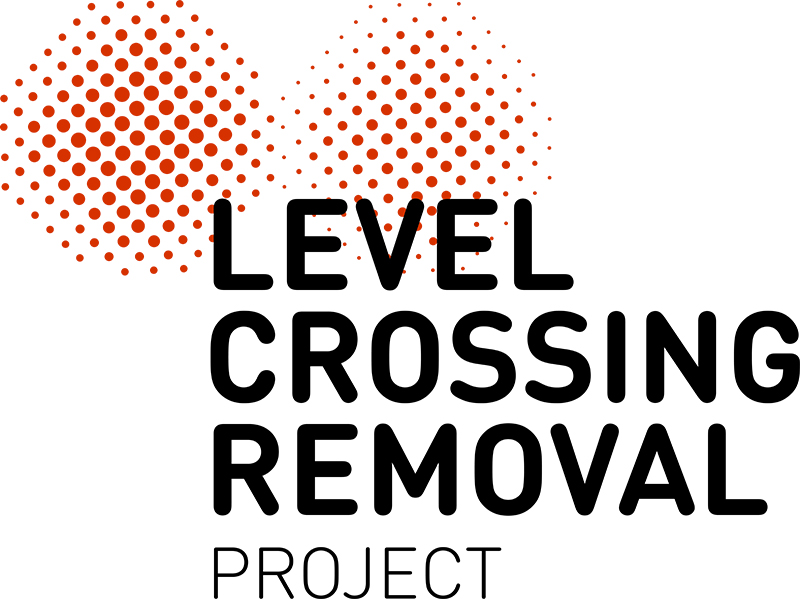 3 level crossings have now been removed at Corrigan, Heatherton and Chandler roads in Noble Park as passenger trains started running on a new section of elevated rail for the first time.
A newly-rebuilt Noble Park Station also became operational today, with a city-bound Metro service, picking up the very first commuters at 5.23am this morning, followed closely by a freight train.
More than 40,000 drivers use Chandler, Heatherton and Corrigan roads each day and with boom gates gone are already enjoying the benefits of free-flowing traffic.
But while the last few weeks have seen a massive effort from construction teams, work will not stop at Noble Park with the removal of the crossings.
The next phase will see some final works on the brand new station continue over coming months to finish off interior fittings and ground level buildings including a modern waiting room and toilets.
Meanwhile, the focus for construction crews is now turning towards clearing the rail corridor to make way for new open space that will include trees, paths, fitness stations and even an off-leash dog park.
Workers have already started clearing old tracks and ballast from the old ground level rail corridor.
Project Director, Brett Summers said raising the rail and creating open space line would connect communities previously split apart by ground level tracks.
'While improving congestion and safety will always be at the heart of this project, we are also setting out to transform places and this is an amazing opportunity to do just that,' he said.
The project is expected to bring huge improvements for small businesses and traders, many of who have felt cut off from shops, customers or recreation facilities – such as Noble Park's aquatic centre and skate park – on the other side of the tracks.
Local business owner Ambi Ambikaipalan said the current traffic flow and parking had put many traders at a disadvantage, especially those set apart form the main strip.
'There will be smiles on people's faces when it all comes together,' he said.
By separating cars from trains, the Caulfield to Dandenong project paves the way for more trains to run more often on the Cranbourne-Pakenham Line, Melbourne's busiest.
The line is used by 90,000 passengers each day, forcing boom gates down for more than 80 minutes per morning peak at the busiest crossing on the line.
More than 275 trains, including Metro, V/Line and freight trains, will run along the new elevated tracks each day.
Bollywood dancers, musicians, and a primary school choir all helped to entertain commuters today, and a family day is also planned for Saturday 24 February as a thank you for the local community.