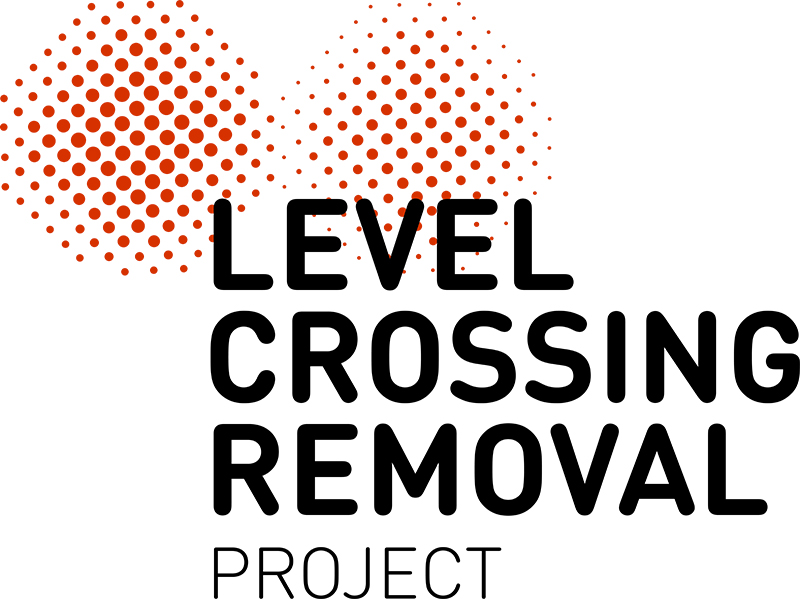 Another 3 level crossing removals have been fast-tracked – at McGregor Road, Main Street and Racecourse Road in Pakenham – as part of an accelerated construction program to make travel safer and easier, and boost jobs and the economy.
The 3 sets of boom gates will be gone in 2023/2024 and 2 new stations will be built as part of a $15 billion investment to upgrade the Pakenham line that will improve safety, reduce congestion and allow more trains to run more often.
The 3 Pakenham level crossings will be removed by raising the rail line over the roads, introducing new community spaces for locals to enjoy.
A new Pakenham premium station will provide better connections between metropolitan and regional train services along with upgraded facilities and improved security.
Pakenham East
In a major addition to the project, a second station will also be built at Pakenham East and the metropolitan rail track will be extended by 2 kilometres, boosting transport connections for the growing east and paving the way for more frequent and reliable train services from Gippsland.
Currently, Pakenham is a major bottleneck where V/Line and Metro trains merge onto shared tracks, and V/Line trains are often delayed behind Metro trains turning around at the end of the line. Pakenham East will include separate turnback tracks for Metro trains, and dedicated V/Line tracks – avoiding this congestion and improving service reliability.
The new Pakenham East Station and tracks will future-proof the Pakenham and Gippsland lines, allowing more services to be added in the future.
Pakenham boom gate free
Together with the removal of the level crossing at Cardinia Road – due to be removed when a new road bridge opens next week – this will mean no more boom gates in Pakenham, making travel safer and easier for more than 60,000 vehicles that travel through level crossings in Pakenham each day, where boom gates can be down for up to 30% of the morning peak.
Over the past year, the project team has undertaken engineering work to ensure the best outcome for train operations, traffic movement and urban amenity in Pakenham.
We'd like to hear from you
The project team would like to hear from the community about how locals move around the neighbourhood, what's unique to the area and what might make it even better. Online consultation is open on Engage Victoria until 5pm on Wednesday 16 December.