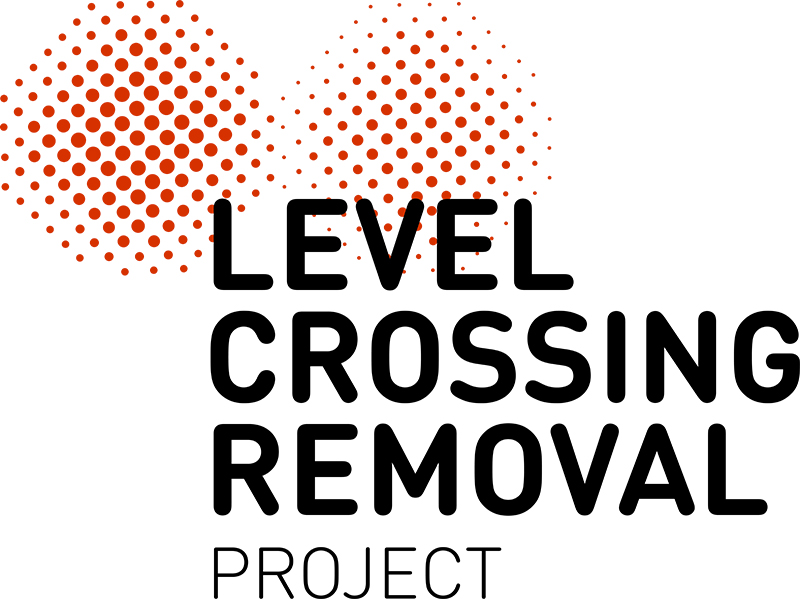 Victoria's biggest ever level crossing removal construction blitz has finished, 2 weeks earlier than planned, with trains running on the new Upfield elevated rail line and vehicles no longer delayed by boom gates after the removal of 4 more dangerous and congested level crossings.
It's a major milestone on the project where work has continued with strict safety measures, supporting jobs and businesses through the pandemic.
Crews have worked around the clock since late July to remove four sets of boom gates and raise the rail line over Bell Street, Munro Street and Reynard Street in Coburg and Moreland Road in Brunswick. A 2.5-kilometre elevated rail bridge now spans these roads.
The project is also building two new stations at Coburg and Moreland, which will open to passengers in mid-December.
As work continues to complete the platforms, station buildings and customer facilities, Upfield line trains will run express through Coburg and Moreland stations, with replacement buses and trams to connect passengers with train services.
The new rail bridge is made up of 268 massive beams - known as L-beams - from manufacturers around Victoria. Each beam weighs around 110 tonnes and measures up to 32 metres in length.
The project saw many industry-firsts, including the use of 2 custom-built 90-tonne gantry cranes from the United States to help build the new rail line in the very narrow rail corridor.
At the peak of construction, these 2 cranes were installing up to 14 massive bridge beams a day – getting the job done months faster than would otherwise be possible.
Work will continue into next year to create more than 2 MCGs worth of community open space underneath the rail line, featuring around 3000 trees and shrubs, along with thousands more seedlings and native grasses.