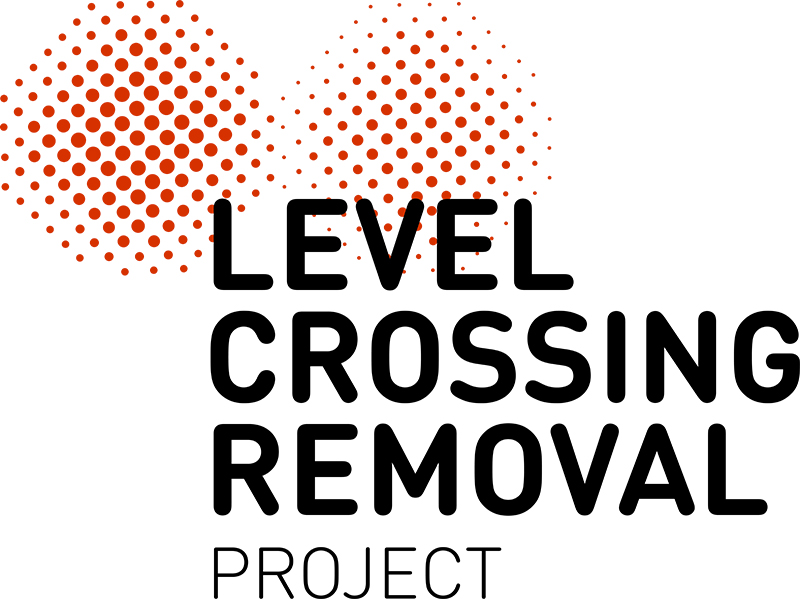 Major works to remove the dangerous and congested level crossing and build a new road bridge have wrapped up in Hoppers Crossing, marking the end of the Old Geelong Road Level Crossing Removal Project.
With the level crossing gone and trains and cars separated in December last year, safety has been significantly improved for the 18,000 vehicles that use Old Geelong Road daily.
Meanwhile, pedestrians, cyclists and train passengers are benefiting from the new Hoppers Crossing Station precinct, which includes upgraded car parking and bike facilities, sheltered bus stops, public artwork, and new plazas.
A new pedestrian and cyclist overpass at Hoppers Crossing Station opened in February 2022, providing a safer connection over the rail line for pedestrians, cyclists and rail passengers.
Prominent Melbourne artist Peter Atkins has added historical character to the overpass with his innovative artwork – TRACKwork – inspired by suburban train tickets issued up until the late 1980s.
Made up of 11,000 tiles, the piece spans the length of the 70m bridge and features shapes and colours from old train tickets to evoke a sense of place, nostalgia and curiosity.
A historical marker near the site of the former level crossing has also been added to the precinct, honouring the Hopper family's contribution to Victorian railways and their 140-year legacy in the area.
The nearby section of the 23km Federation Trail has been asphalted and is open for use, and upgrades on Heaths Road, Morris Road and Old Geelong Road are now complete.
Around 15,000 trees, plants and shrubs were also planted across the precinct, including a resilient 'Woody Meadow' garden in the southern plaza – featuring flowering and native shrubs like hibiscus, grevilleas and bottlebrushes.
The Old Geelong Road level crossing was replaced with a new road bridge that directly connects Old Geelong Road to Princes Highway, creating safer and more reliable journeys.