Overview
The Victorian Government committed funding in the 2021-22 budget to commence planning for potential future improvements to Craigieburn Road East in Wollert to improve traffic flow and travel times for road users and increase road network connectivity.
Scope
We're investigating potential options to:
upgrade 5.5km of Craigieburn Road East between the Hume Freeway entry ramp and Epping Road
improve key intersections along the road
provide better cycling and walking paths in the area
improve safety along the road.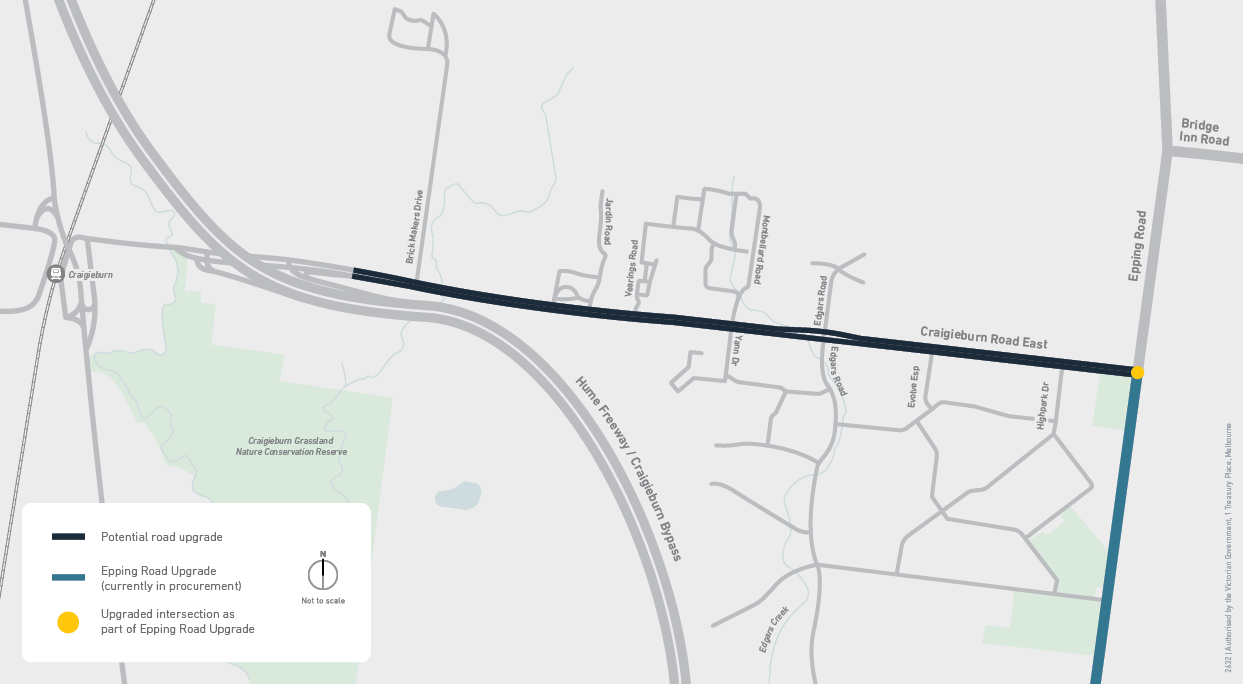 View a larger version of the Craigieburn Road East upgrade project overview map (PDF, 141.3 KB)
Status
We're currently undertaking planning and development work to inform a potential future upgrade to the Craigieburn Road East. This includes traffic modelling, planning studies and environmental investigations. This work will allow us to understand environmental and social impacts, develop design options and confirm scope and costs of different options.
From Wednesday 25 May until Sunday 12 June 2022, we consulted with the community and local businesses via Engage Victoria.
Thank you to everyone who took the time to provide feedback, it will help us understand how you currently use Craigieburn Road East as well as provided important local insights, including community views on access, efficiency, safety and potential improvements that we could consider.
This feedback is informing our planning and will help shape the development of design options.
A Business Case is currently being developed and our work is expected to be complete in early 2023. Timelines and milestones will be determined through this detailed planning work.