Traffic lights installed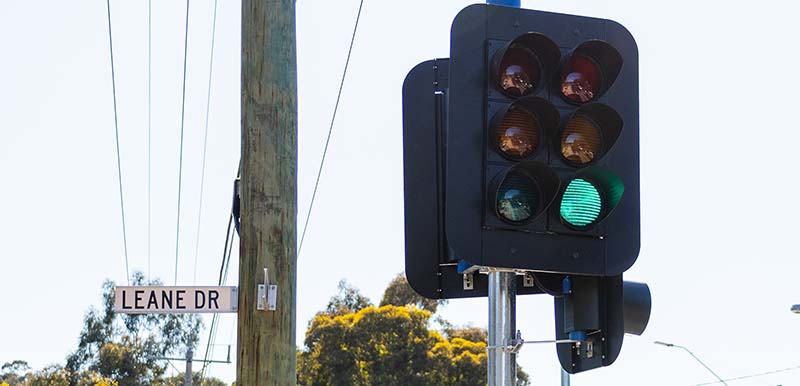 Moving around Eltham is now safer and more accessible thanks to a newly installed set of traffic lights at the intersection of Main Road and Leane Drive as a part of the Fitzsimons Lane Upgrade.
The new traffic lights will provide more reliable travel times and get more people to where they want to be safely.
Since August 2021, crews worked to install traffic lights by demolishing existing kerbs, road surfaces and shared use paths.
Additional improvements to drainage, line-marking and kerbs means the upgraded intersection at Main Road and Leane Drive is safer for all road users, strengthening links to nearby community hubs.
A new pedestrian crossing also offers families a safe path to a childcare centre on Main Road and nearby Alan Marshall Reserve.
Finishing works are underway and will continue throughout Spring 2022 including:
road signage
asphalting
line-marking works
landscaping.
During these works there will be lane closures and the speed limit will be reduced to 40 km/h through the worksite. Traffic management will be in place to guide road users through the area.