Jobs on the North East Link Tunnels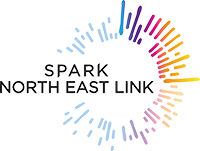 With the contract for the North East Link Tunnels awarded to the Spark Consortium in October 2021, recruitment is underway to build the team that will deliver the twin tunnels.
With 8,000 jobs to be created on the tunnels alone, we're now looking for people to help plan, design and build this massive program of work.
There are jobs available across engineering, sustainability, administration and commercial along with opportunities for apprentices, trainees and cadets to kick-start their career.