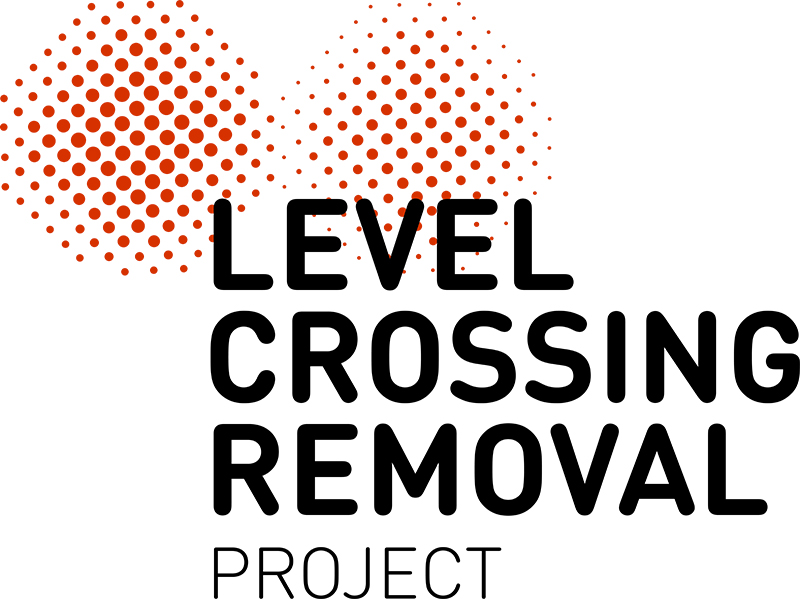 Updated designs have been released and early works have commenced to build a new road bridge over the rail line at Camms Road, one of the last remaining level crossings to be removed on the busy Cranbourne line.
Removing the level crossing at Camms Road will ease congestion and improve safety for 12,000 drivers who pass through it each day.
The new designs incorporate extensive community feedback and feature improved walking and cycling connections, additional landscaping as well as enhanced lighting along the shared use path and within the upgraded Cranbourne station car park.
With more than 137 trains passing through the level crossing each day – and with 50 more train services per week now running on the Cranbourne Line – it is critical to remove this level crossing in one of Melbourne's fastest growing areas.
We heard that improving pedestrian and cyclist connections was important to the community, as well as planting trees and shrubs along shared use paths and an open line of sight for pedestrian and cyclist safety.
The updated designs feature improved, safer connections around the area including well-lit walking paths and an additional pedestrian crossing over the rail line. The additional lighting will provide a sense of security for residents, pedestrians, cyclists and station users.
Local residents will also be able to walk and cycle to the station precinct and beyond, with a link to the new 4.25km shared use path being constructed as part of the Cranbourne Line Upgrade. The new path will create a direct route between Lynbrook, Merinda Park and Cranbourne stations.
Additional open space areas around the new bridge will include seating and landscaping, and the project will plant about 300 new trees and shrubs.
Works to build the new bridge will include completing earthworks to prepare the area – transporting in thousands of cubic metres of soil to place between the retaining wall panels – that will form the new road bridge as well as laying new asphalt over the road bridge and adjoining sections of road.
Major construction will begin soon with the project on track for completion in 2024, one year ahead of schedule.