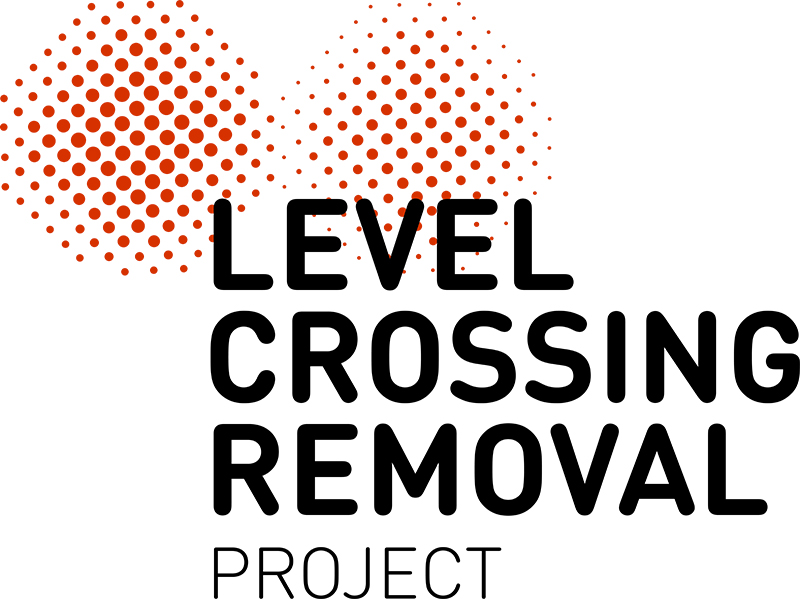 The 2 dangerous and congested level crossings in Glen Huntly have been fast-tracked for removal, with early construction works set to start in 2021, and the boom gates gone in 2023 and project complete in 2024 — a year ahead of schedule.
The Neerim Road and Glen Huntly Road level crossings in Glen Huntly will be removed by lowering the line into a trench.
Around 20,000 vehicles travel through the 2 level crossings in Glen Huntly each day, with boom gates down for around half of the morning peak.
Glen Huntly Road has one of Melbourne's last remaining tram squares – a manually operated level crossing used by both trains and trams, where trains are required to travel at very slow speeds, exacerbating boom gate delays.
With more than 200 trains passing through each day, the level crossings cause significant delays for motorists, cyclists, pedestrians and trams moving through the busy local area.
As part of the level crossing removal project, a new modern Glenhuntly station and precinct will be built, with a focus on improving connectivity between the nearby tram stop, local activity areas, community facilities and homes, whilst also improving safety.
A rail trench was identified as the best way to remove the level crossings in Glen Huntly, following a range of technical assessments in the area. A rail trench mean construction is sped up, there will be fewer rail and road disruptions and the new station will better integrate with the surrounding area.
The project is in the planning stage with geotechnical investigations, service location, and groundwater monitoring in progress. In the coming weeks the community will be invited to jump online and have their say on how they move around the area and provide feedback about important design themes.
Once the level crossings at Neerim Road and Glen Huntly Road are removed there will be no level crossings on the Frankston Line between Flinders Street Station and Moorabbin Station.