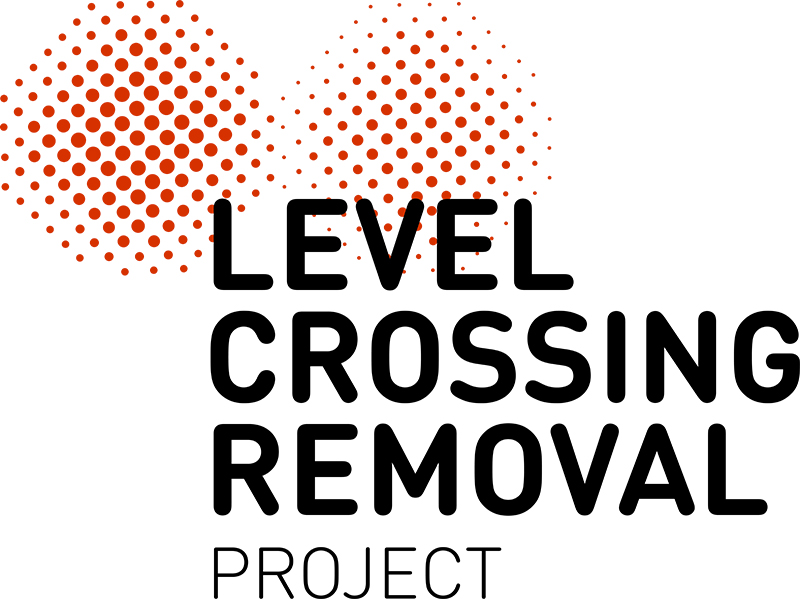 Williamstown's around the clock construction blitz has come to an end, with the level crossing at Ferguson Street removed and trains now running in the new 750m rail trench under the road and stopping at the new North Williamstown Station.
With the level crossing gone and trains and cars separated, safety has been significantly improved for the 25,000 vehicles that used the intersection daily, as well as pedestrians and cyclists in the busy precinct located at the gateway to Williamstown.
Crews have worked since August to dig out around 50,000 tonnes of soil, clay and tough basalt rock from under Ferguson Street – enough to fill 20 Olympic sized swimming pools.
Finishing touches on the new North Williamstown Station and station precinct will continue into the new year. We'll plant over 40,000 native plants, trees and shrubs around the station and surrounding areas.
Pedestrians will be able to access the new station via a new signalised pedestrian crossing, and cyclists will be able to securely park their bikes in a new bike Parkiteer.
A four-metre-wide shared use path will also be installed through the precinct, connecting the station with key areas of Williamstown.
The Ferguson Street level crossing removal marks Melbourne's 56th level crossing gone for good, with a total of 85 level crossings set to be removed across Melbourne by 2025 improving safety, reducing congestion and creating capacity for more trains, more often.