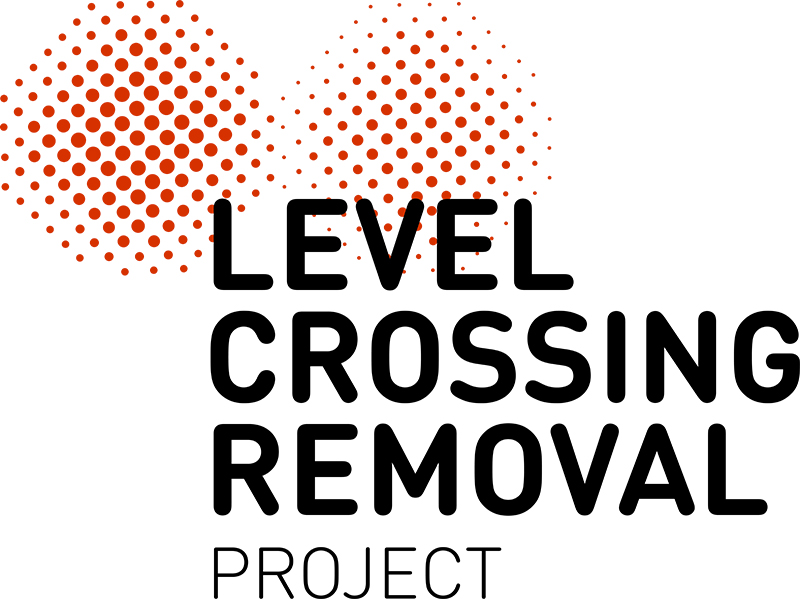 Traffic is flowing freely beneath a new rail bridge at Hallam Road, Hallam, where one of the most dangerous and congested level crossings in Melbourne's south-east has been removed for good.
A new rail bridge has been built to officially remove our 59th level crossing, and a new Hallam Station is taking shape.
Major construction on the Hallam Road Level Crossing Removal Project started in January 2021 and crews have been working 24/7 for the past 3 weeks in the final construction blitz to get rid of the level crossing at Hallam Road.
Safer roads for Melbourne's south-east
This level crossing has been the site of 14 near misses in the past 10 years, 11 involving pedestrians and 3 involving vehicles, and its removal marks a huge boost in safety for the community.
Hallam Road services one of the city's fastest growing regions and making it level crossing free not only makes it safer for locals on their daily commute, but also for truck drivers moving freight in and out of Melbourne's industrial heartland.
Trains and vehicles have been separated, with trains using the new, 394-metre long rail bridge built over Hallam Road, while vehicles will travel underneath.
These massive improvements will help travel times for more than 20,000 vehicles which use the road every day, and improve connections between Cranbourne, Springs Square and Hampton Park Town Centre.
Hallam Station works underway
Now that the boom gates are gone construction crews will focus on completing the new, elevated Hallam Station.
The new station will open on Monday 2 May, with a new forecourt, improved parking and safer pedestrian and cycling links through the station precinct, as well as entrances on both sides of Hallam Road.
To allow crews to carry out these station works safely, trains will continue running express through Hallam Station, with shuttle buses connecting passengers to Dandenong, Hallam and Narre Warren stations.
For more details on bus replacement services and local road closures, please visit our disruptions page.
In total, 85 level crossings will be removed by 2025, improving safety and reducing congestion in Melbourne's suburbs.