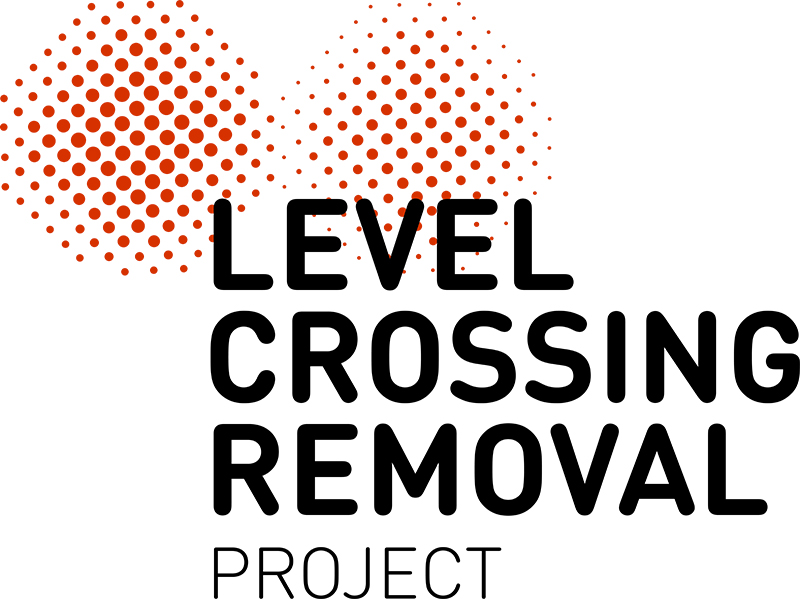 A legendary locomotive is being featured through public art as part of a project to remove the dangerous Ferguson Street level crossing and build a new North Williamstown Station.
Heavy Harry, the heaviest steam powered train to ever operate in Victoria, will now form the basis of public artwork to encase one of the station's ground level buildings, set to house power and signalling equipment.
The iconic engine was manufactured in 1941 only a short walk away from the Ferguson Street level crossing. It's now lovingly cared for by volunteers at the Newport Rail Museum who this year held celebrations to mark its 80th birthday.
James Voller, a well-known contemporary artist and photographer, captured super-high-resolution photos of Heavy Harry at the museum last year. These were used to create an artistic representation of the engine which brings its distinctive wheels and mechanisms to the fore.
The piece, titled Yardwork, was specially designed to fit a 20-metre long utility building, to be built on the eastern side of the station, through the use of special perforated steel panels.

Curated by public art specialists T-Projects, the work comes as a nod to the area's pivotal place in Melbourne's rail and industrial history. While Williamstown's maritime past is well known, rail manufacturing goes back 150 years and continues to this day.
Mr Voller said it had been an honour to have access to such a well-preserved piece of history.
'The history of trains is in sync with how Melbourne has grown – across history so many important resources were brought in off the back of trains,' he said.
'It's so important to be conscious of the past even as we're moving forward, and also important to see public artwork playing a part in these new builds.'
The story behind Heavy Harry, otherwise known as H220, is an interesting one, having been thrown off track by World War II.
Originally built to haul passenger trains between Melbourne and Ararat and even the Overlander through to Adelaide, the massive 260-tonne engine was just too heavy for a number of rail bridges along the route.
As the war escalated, plans to strengthen the bridges were set aside, relegating the locomotive to the Albury line. There its superior power was put to good use transporting freight and the occasional passenger train.
Harry's days were numbered however, with the train being withdrawn after only 15 years of services to make way for another turn of history, the advent of diesel-electric trains.
Work continues to excavate 50,000 cubic metres of clay and rock from a 750-metre stretch of rail corridor through Williamstown, removing the Ferguson Street level crossing forever.

Members of the public will be able to see the Heavy Harry artwork up close when North Williamstown Station first opens to passengers on Saturday 11 December.

At this time the level crossing will be removed with trains running through a brand new trench under Ferguson Street. Buses will continue replacing trains between Newport and Williamstown until Friday 10 December.
Since 2015, 47 level crossings have been removed across Melbourne, on the way to more than 50 by the end of 2021 and 85 level crossings gone by 2025.