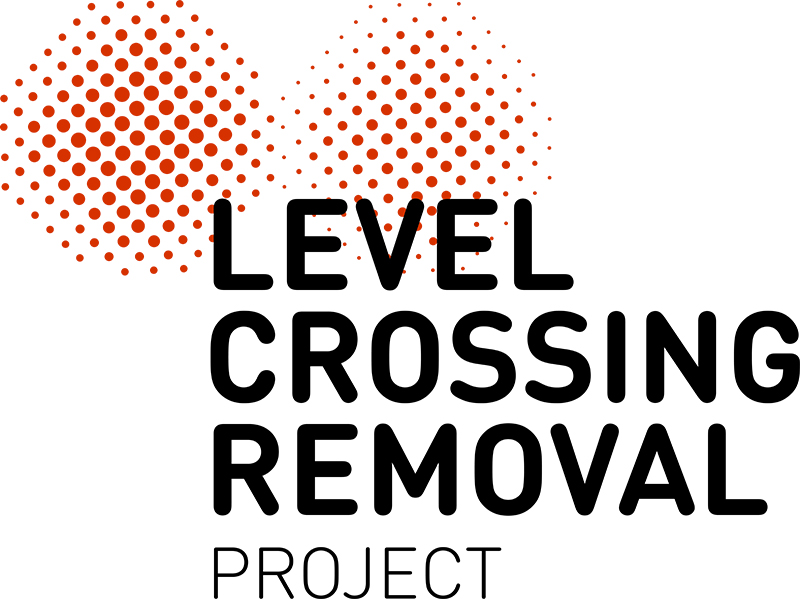 The new Hallam Road rail bridge has been brought to life with integrated public artwork by internationally-renowned Australian artist Rose Nolan.
Titled 'You Me Us Here Now', the artwork provides a positive and unifying catchphrase that draws on the experience of the shared journey of commuters passing through Hallam Station.
Painted onto the underside of both bridge viaducts in the station's western forecourt, commuters can enjoy looking up at the new artwork on their way to catch a train.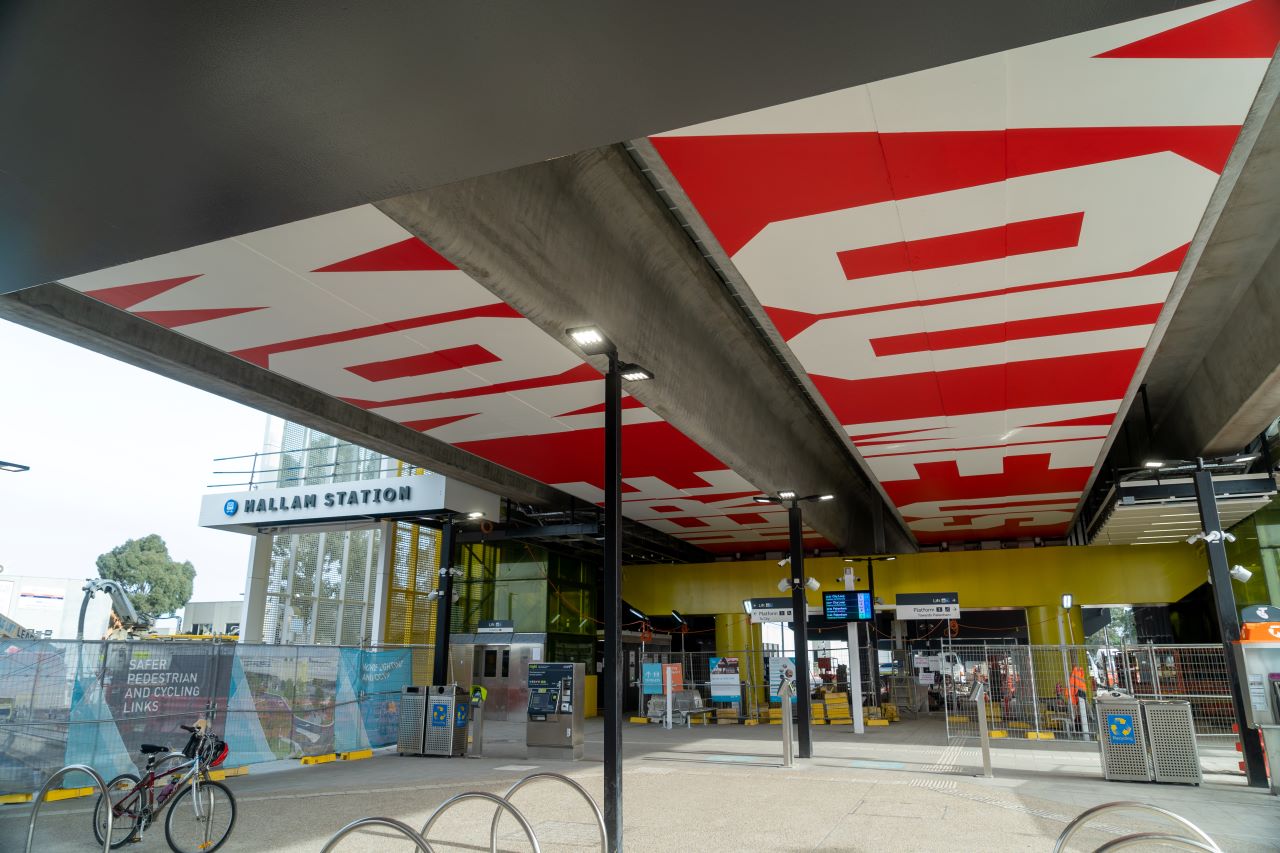 The new Hallam Station car park has also been upgraded with new drop off zones, more accessible parking and a taxi rank with 5 bays.
For pedestrians and cyclists, there is a new walking cycling path connecting Glencairn Avenue to the station's eastern entrance.
These finishing works mark the completion of the Hallam Road Level Crossing Removal Project, which saw the boom gates gone for good in April, and a new, elevated Hallam Station open in May 2022.
The Victorian Government has invested $15 billion in removing every level crossing on the Pakenham Line, changing the way people live, work and travel, and paving the way for more services, more often, when the Metro Tunnel opens.
In total, 85 level crossings will be removed by 2025, improving safety and reducing congestion in Melbourne's suburbs, with 64 gone for good already.