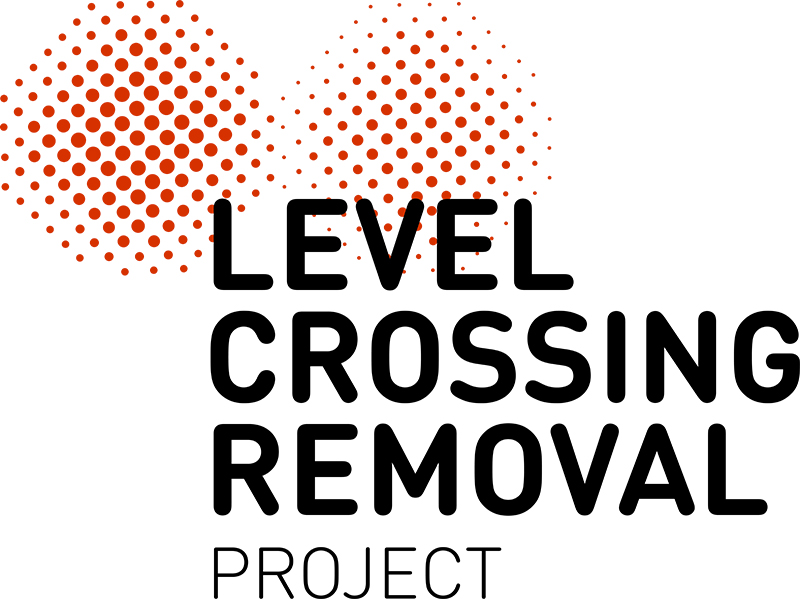 The Caulfield to Dandenong Level Crossing Removal Project reached the end of a crucial phase of construction with large-scale specialist machinery dismantled and a final section of elevated rail deck complete.
An intensive logistical exercise contributed to this achievement, involving the first ever Australian use of a straddle carrier and gantry crane configuration in a live rail corridor.
The specialist equipment was used on one specific section of elevated rail that will remove 4 crossings at Carnegie, Murrumbeena and Hughesdale.
Thousands of hours went into the process of building, lifting and shifting a total of 174 bridge spans, each ranging from 280 to 420 tonnes. Meanwhile the giant carrier travelled more than 260km back and forth along the rail line.
Alliance Construction Director Simon Barnes is taking no small amount of pride in what his team has achieved. 'This project leaves an important legacy not only to the community but to industry,' he says.
'We have taken a construction technique usually associated with long viaducts built through open terrain, and successfully – and safely – applied that an Australian residential environment,' he says.
'Adapting and evolving that technique to a local suburban environment has led us to form relationships with engineering experts around the world.'
The new skills, processes and protocols associated with a national first have meant an extensive amount of behind the scenes activity. It's also necessitated an extensive training program.
'We've trained around three hundred workers to operate the carrier, gantry cranes and support beams as well as cast and tension the spans that make up the rail deck,' explains Simon.
'It's not insignificant from an industry perspective as we will retain this knowledge in Australia along with a whole range of highly transferrable skills.'
From concept to implementation
The concept of using a straddle carrier and launching beam system was devised during the bid phase to help solve the challenge of the narrow rail corridor between Caulfield and Hughesdale.
In many sections there simply wasn't enough room to use conventional cranes without closing the rail line – which also happens to be Melbourne's busiest – for extended periods of time.
Thinking outside the box, the project team custom-designed equipment, materials and methodology to allow construction to go ahead parallel to existing tracks and with minimal disruption to commuters.
How it worked
The 2 gantry cranes were based at a static assembly area close to Murrumbeena Station. These cranes assembled concrete segments into spans of up to 40m and lifted them onto the elevated rail deck.
Shuttling back and forth along the expanding rail deck to pick up spans and transport them in to position, the straddle carrier also installed the spans with the help of a 94-metre support beam.
Innovation and safety
While the straddle carrier/gantry crane combination is a tried and tested construction technique commonly seen on high-speed rail projects in Asia, this Australian application had a notable difference. Here, construction took place in a narrow rail corridor through residential suburbs, in some places only 5.5m away from fences.
When it came to ensuring resident, worker and commuter safety, innovation was key.
The straddle carrier was fitted with the latest cable guidance technology, designed to prevent the carrier from deviating left or right and ensuring it moved with precision along the elevated rail deck.
The span assembly approach also differed from industry norms. Instead of lifting individual segments onto the rail deck and assembling the span in the air, the concrete segments were stressed together using steel cables on the ground. This limited the amount of time the crew spent working at heights, and enabled all safety checks to be completed before the span was lifted.
A notable – and visible – achievement
Recently, members of the community watched on as the last beams were lowered into place and the straddle carrier was lifted off the deck and dismantled. The 30-metre high gantry cranes which have loomed above the Murrumbeena skyline for many months are being taken down piece by piece.
Sustainability footprint
With biofuels showing versatility in increasingly larger scales of application, the project team engaged supplier Green Power Solutions to look at ways cleaner burning fuels could be put to use powering the gantry cranes.
The result was a 70-tonne reduction in carbon emissions thanks to a carefully optimised biodiesel mix used in combination with a premium 550KVA Scania generator. The biodiesel component within that mix consisted largely of recycled vegetable oil, sourced from a food manufacturing plant in Melbourne's north.