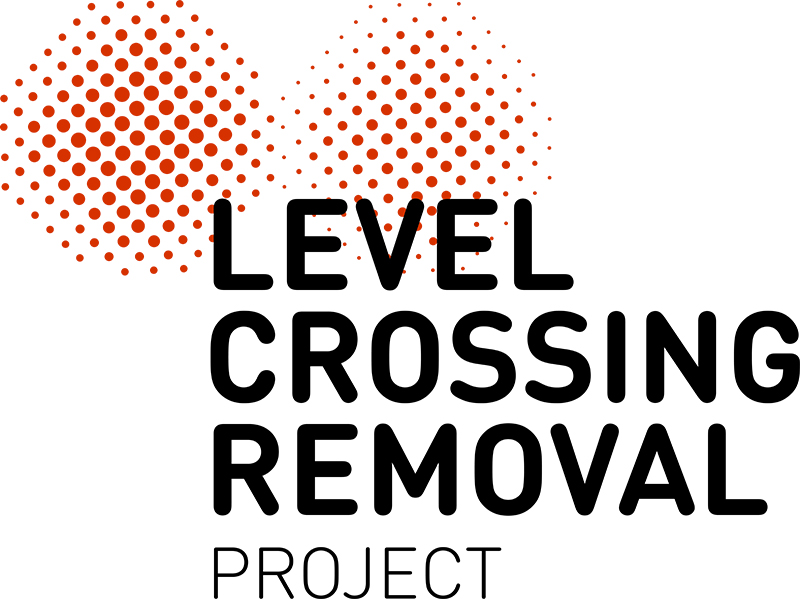 Construction crews worked around the clock over the long weekend to remove the level crossing at Toorak Road, Kooyong, making it the 35th level crossing to be gone for good.
Trains are now travelling over the new rail bridge and motorists are no longer face long boom gate delays at one of Melbourne's most congested intersections.
Prior to its removal, the level crossing was a major bottleneck for motorists, with boom gates down for 35% of the morning peak, causing delays for the 37,000 vehicles travelling through the crossing each day.
Elevating the rail line will ease the bottleneck for traffic entering and exiting the Monash Freeway, as well as improve cycling and pedestrian connections, and create new open spaces for the community to enjoy.
The new rail bridge was largely constructed through February and March 2020, with 40 locally manufactured L-beams forming the bridge, each up to 31m long and weighing up to 128 tonnes.
With the boom gates gone, construction will now focus on improving pedestrian and cycling connections. A new open space and landscaping works, including more than 23,000 trees, plants and grasses planted, will also continue until 2021.
Toorak Road disruptions in May
To complete these crucial works on Toorak Road and other maintenance activities in the area, there will be a weekend closure of Toorak Road and sections of the Glen Waverley Line from Friday 8 May until Monday 11 May.
Visit the disruptions map for more info.
Keeping the Victorian community safe
Strict protocols are in place on all Major Transport Infrastructure Authority worksites to protect the health and safety of construction workers and the community, and are consistent with the advice from the Chief Health Officer.
This includes modifying construction activities to allow social distancing and providing extra protection for workers who need to work in proximity for short periods of time. There are also enhanced industrial cleaning and additional hygiene measures in place.
Learn more about how we're slowing the spread of COVID-19.