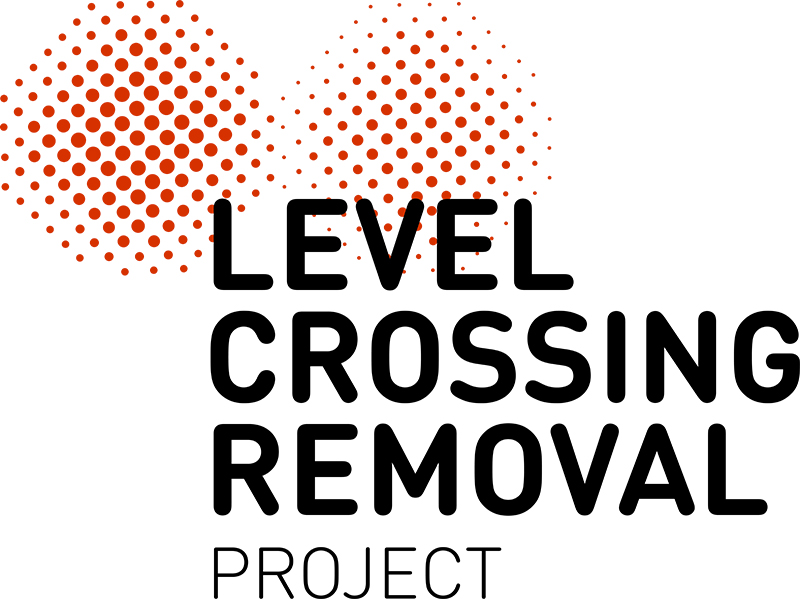 Motorists have said goodbye to the dangerous and congested level crossing on Melton Highway in Sydenham this week, marking the twelfth level crossing removed by out team, and the first this year.
The first section of the bridge opened to traffic on Wednesday 31 January. Now, for the first time ever, cars, pedestrians and cyclists can travel above the rail line, safely separated from trains.
Work has begun on building the second half of the bridge. When the project is finished later this year, locals from Keilor to Melton will benefit from 3 lanes in each direction.
Vehicles, cyclists and pedestrians all travel across the new bridge at a reduced speed of 40km per hour until the second stage is finished.
Over the past year and under the watchful eye of 10 million passing vehicles, 500 workers have spent 110,000 hours placing 160 Olympic swimming pools of road material on each side of the bridge.
In addition, more than 800m of concrete beams have been placed and more than 3800 cubic metres of concrete has been used to create the first stage of the new road bridge.
The boom gates on Melton Highway caused congestion, frustration and delay for thousands of motorists every day. They were also dangerous, with 3 near misses at the crossing between 2005 and 2014.