Major Road Projects Victoria (MRPV) and Seymour Whyte partnered with the National Association of Women in Construction (NAWIC) to host their third Women in Construction 'Behind the Barriers' event for female secondary school students in the Dandenong area on Monday 6 March.
A legacy initiative of the Pound Road West Upgrade, the event is designed to take the students 'behind the barriers' and into the world of construction, highlighting the array of career pathways on offer for women.
More than 20 female students from Dandenong High School attended this year's event, all of whom will soon face the pivotal subject and course selections that will shape their future career paths.
Just two days before International Women's Day on 8 March, the students heard from speakers including NAWIC Equality Committee member Melanie Anderson and a panel selected from the Pound Road West Upgrade project team and surrounding projects that featured:
From MRPV:
Senior project engineer Eva Sun
Civil engineering intern Artemis Capa
From Seymour Whyte:
Graduate engineer Abdulwahed Salloum
Project administrator Chelsea Nobile
Environmental advisor Rachel Batley.
The panel members outlined their career experiences, including highlights, career-shaping decisions, travel opportunities and career progression pathways. Following the discussion, students got the chance to participate in a Q&A with the panel members.
During their visit, the students also enjoyed a tour of the Pound Road West Upgrade project site, learned about building bridges and participated in a spaghetti and marshmallow building activity.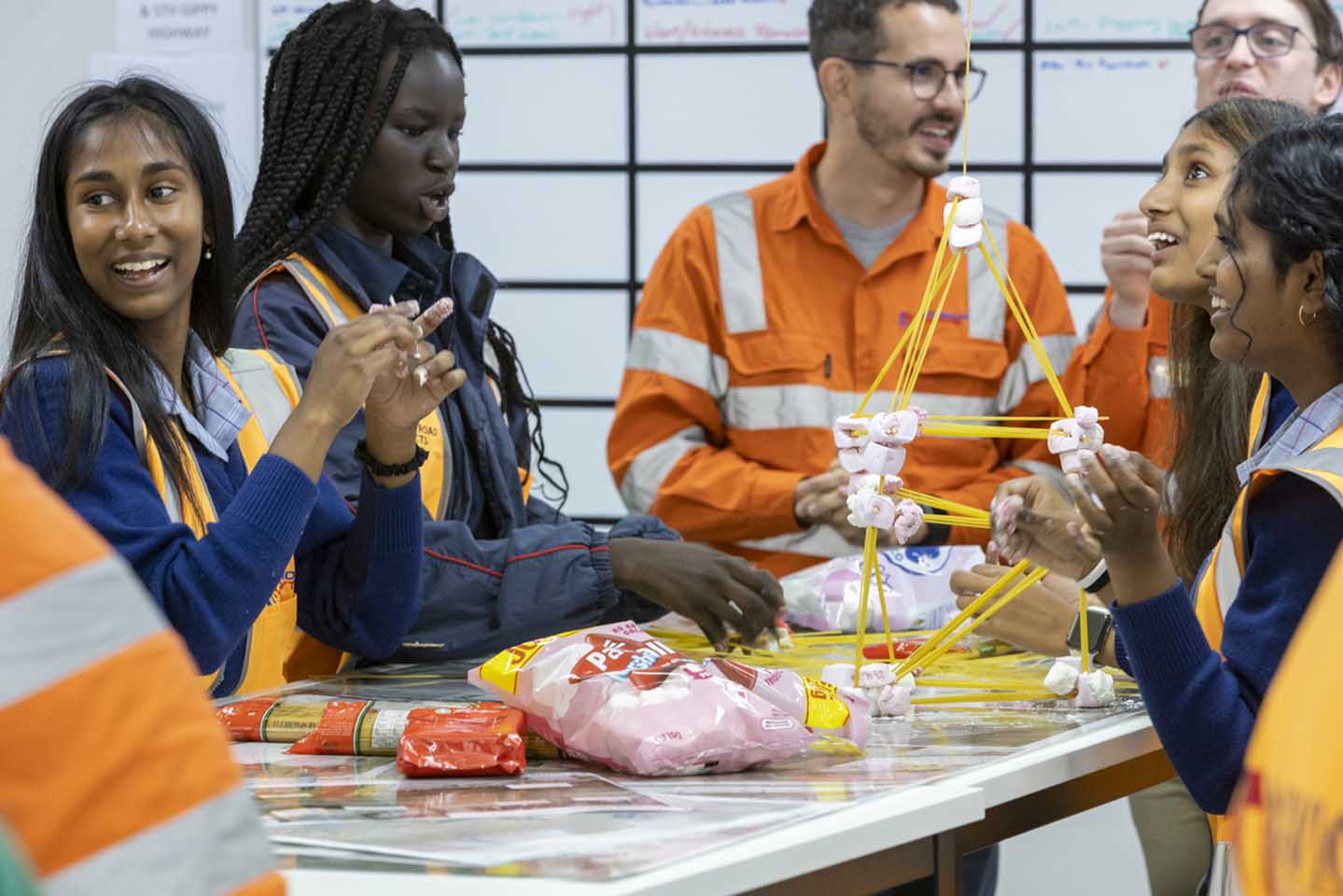 The Pound Road West Upgrade is building a new bridge over the Cranbourne railway line to remove the dead ends at Remington Drive and Pound Road West.
The bridge will feed into two lanes in each direction, with the upgrade adding an extra lane each way between Abbotts Road and South Gippsland Highway. It will be bordered by new shared walking and cycling paths to improve access and safety for pedestrians and bike users.
The upgrade will also:
reduce growing traffic pressure on the South Gippsland Highway and Abbotts Road
improve access in and around the Dandenong South employment hub
lower the risk and severity of crashes by adding safety barriers.
By 2031, more than 40,000 vehicles are expected to rely on Pound Road West and Remington Drive each day, including more than 4,000 heavy vehicles.
The upgrade is scheduled for completion in the coming months.
Major Road Projects Victoria