Geelong's Marshalltown Road has reopened ahead of schedule after an intersection upgrade.
The road's eastern end reopened this week as part of the installation of new traffic lights and extra lanes at the intersection with Barwon Heads Road. Crews will continue working in the area and will switch on the traffic lights in March.
We thank motorists, residents and business owners for their patience during the intersection improvements, delivered as part of the Barwon Heads Road Upgrade.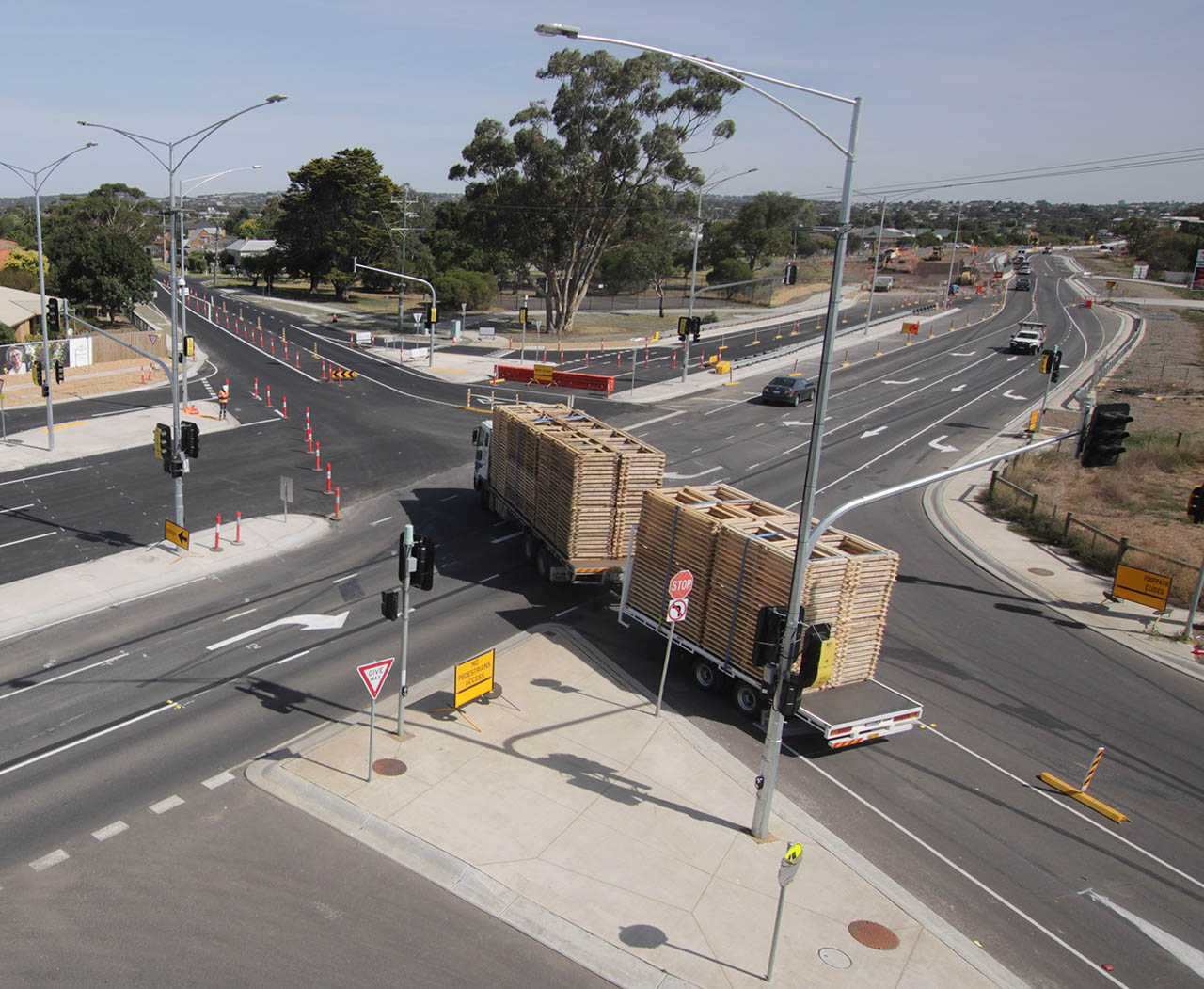 New traffic lights are also being installed at the intersections of Crows, Barwarre and Reserve roads as part of the upgrade, which will make the intersections safer and easier to use.
The upgrade is adding 4km of lanes to the road between Settlement and Reserve roads. Other improvements include new walking and cycling paths and the replacement of a level crossing with a bridge over the Marshall rail line.
Due for completion this year, the improved section of road is forecast to cater for up to 44,000 daily journeys by 2031.
Major Road Projects Victoria