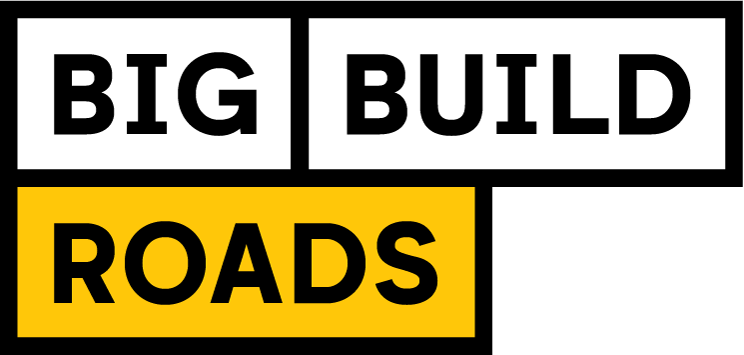 Major Road Projects Victoria's surveying technology revolution continues, with another new high-tech robot joining the front line.
The Sunbury Road Upgrade this month unveiled 'Lionel', the new state-of-the-art robot that is assisting surveyors with line-marking.
The Tyker robot plotter is a small and versatile robotic plotter that is designed to assist surveyors to complete work more safely without the strain of bending over to mark points and lines on the road next to live traffic.
Autonomous and able to be operated by a total station, Lionel uses real-time kinematic positioning (RTK) to deliver extremely precise, reliable measurements faster than traditional methods. It also means surveyors can manoeuvre Lionel from a safer location, off from the road or even in a vehicle.
The new robot recruit was put through its paces over winter when it was used to paint lines on Sunbury Road near the Bulla-Diggers Rest/Loemans Road roundabout. Lionel was able to make the job for the surveyors easier and safer.
Previously this was done by hand and took up to 2 hours to complete 1km of line marking. Lionel enhances safety for surveyors as 1km can be completed in 15 minutes, drastically reducing the amount of time that a surveyor spends on the road sometimes next to live traffic.
This also reduces the amount of time a road needs to be closed for line-marking.
On the Sunbury Road Upgrade, the robot has been completing surveying activities in around an 8th of the time that it would normally take to do the job on foot.
Lionel is not the only robot to come online for MRPV this year, with the nearby Craigieburn Road Upgrade welcoming TinySurveyor Terra in July.
This latest robot has been made possible as part of MRPV and construction partner Winslow's investment in the surveying technology, which saves surveyors countless hours of manual work and minimises risks to safety on site.
Major Road Project Victoria's upgrade of Sunbury Road will boost capacity and safety, delivering better access to existing and emerging communities throughout Sunbury.
The upgrades will improve accessibility for more than 25,000 drivers who rely on Sunbury Road each day – better connecting the growing community to local schools, shops and employment.
Two intersections are being upgraded on Sunbury Road at Francis Boulevard and Lancefield Road – with traffic lights soon to be completed at the upgraded entrance to the Sunbury Eco-Hub.
Construction of a second bridge over Jacksons Creek is well underway and is on track to be carrying vehicles later this year.
As we work towards building a safer and more reliable road, work will continue on a number of separate sections to keep traffic moving and disruptions to a minimum.
The Sunbury Road Upgrade is due for completion by 2025.