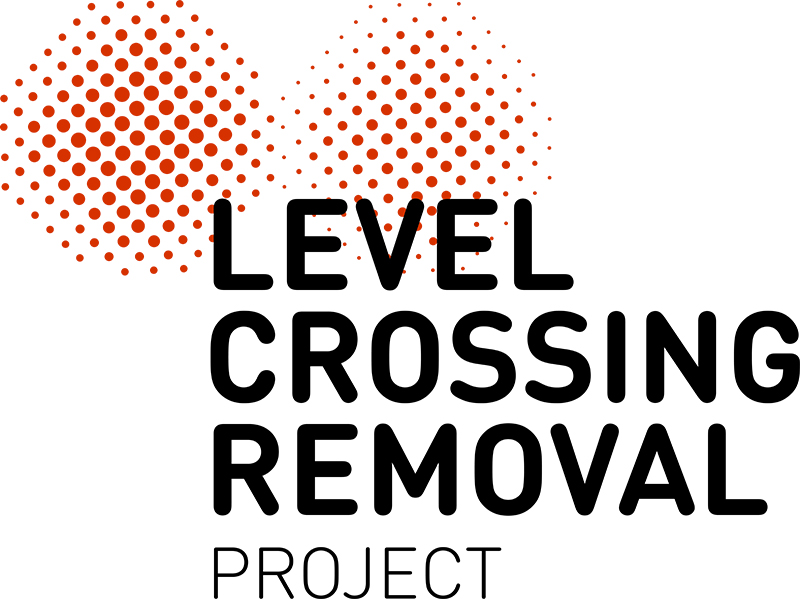 An eagle has landed on the Karrum Karrum bridge.
Residents will have noticed the 12m-high 'urban marker' take shape over the past couple of weeks. With the final feature, an aluminium frame with wedge-tailed eagle designs, installed earlier this week.
The whole area around the urban marker and pedestrian ramps on the south side of the bridge has design features inspired by the Traditional Owners, the Bunurong people.
During the project design process, we worked with the Bunurong Land Council to incorporate their cultural patterns and designs into the specifications.
The wedge-tailed eagle, or Bunjil, on the urban marker is the spiritual creator of the bay. With the creation and embedding into the bridge, he can fly over country and protect it. The diamond patterns on the retaining walls are a symbol of unity for the Bunurong.
Another feature of the space is the yarning circle, which creates an environment where the Traditional Owners can pass on cultural practices and values amongst their peers. It is also a setting where culture can be showcased, shared, preserved and passed on.
This work will leave a significant legacy where the Traditional owners can forever tell their story and share their culture with the wider community.
The space was opened this week with a smoking ceremony to coincide with NAIDOC Week.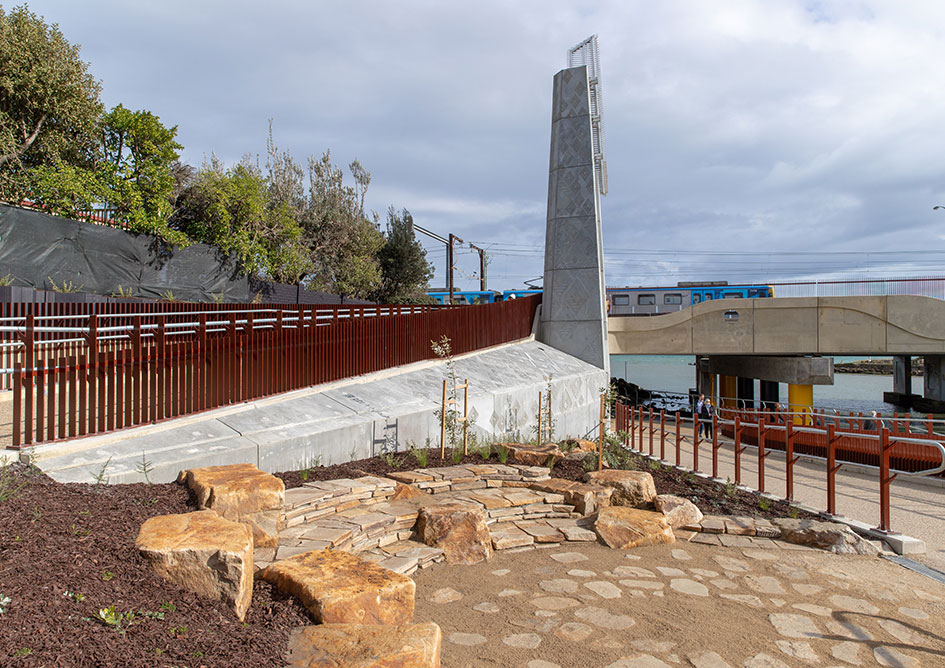 Carrum Station now closed
Carrum Station is now closed and demolition works are underway in preparation for the new rail bridge and modern station.
We've got a few busy weeks ahead to finish installing a temporary track to keep trains running on the Frankston Line during construction. We'll also be relocating train storage in Carrum, removing the Station Street level crossing boom gates and installing a temporary pedestrian crossing across the rail line.
To get on with the job safely, buses replace trains between Mordialloc and Stony Point from 8.20pm Friday 19 July to last service Sunday 28 July.
Pedestrian access at the Station Street level crossing is now closed so we can get on with works. A free shuttle bus is running until Sunday 28 July to help pedestrians safely cross the Frankston Line until a temporary pedestrian crossing opens on Monday 29 July. Pedestrian access remains open at the Mascot Avenue level crossing and along Patterson River.
From Monday 29 July trains will be running on the temporary track and shuttle bus services resume between Bonbeach and Seaford stations to keep locals moving until the new Carrum Station opens in early 2020.