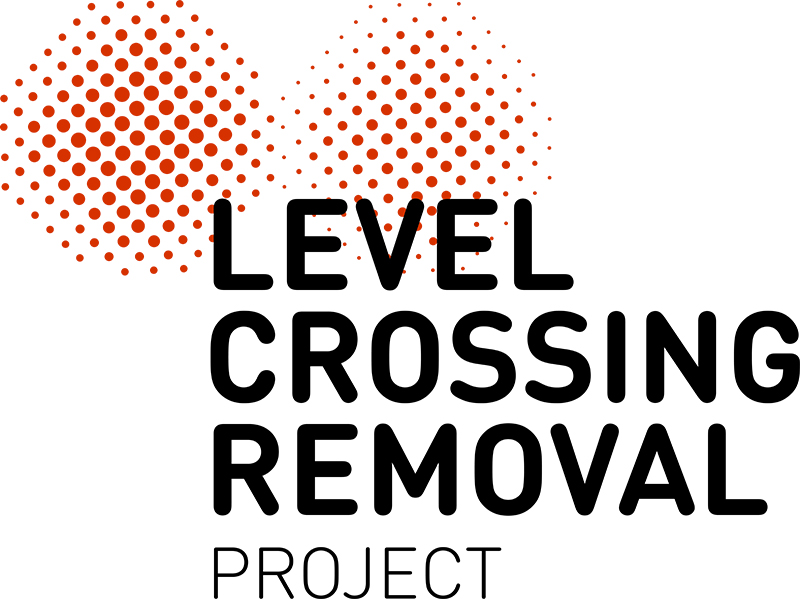 Locals in Rosanna would have struggled to miss the bright green crane hard at work installing the rail bridge over Lower Plenty Road.
The crane itself weighed a hefty 968 tonnes and was mobilised to Rosanna on 38 trucks.
It is now being dismantled and will take 3 days to move offsite.
Fun facts about the impressive green crane
The crane is a Liebherr LR1750 - 750 tonne Crawler Crane and is manufactured in Ehingen, Germany.
The crane is capable of lifting 750 tonnes, although its heaviest lift on the Rosanna project was 174 tonnes.
A cranes capacity is proportional to its lift radius, so the 174 tonne at 38m radius was still a significant lift for this crane.
The crane takes around 2 to 3 days to build, and requires a 130 tonne crane to assist.
The crane was rigged with 56m of boom and 31.5m derrick (pivoting arm), enabling the crane to suspend additional counterweight to increase capacity.
Prior to Rosanna the crane was installing wind turbines to a height of 117m, with a 133m boom length.
The crane, is one of only 2 units in Australia; and is one of the largest cranes owned locally in Australia.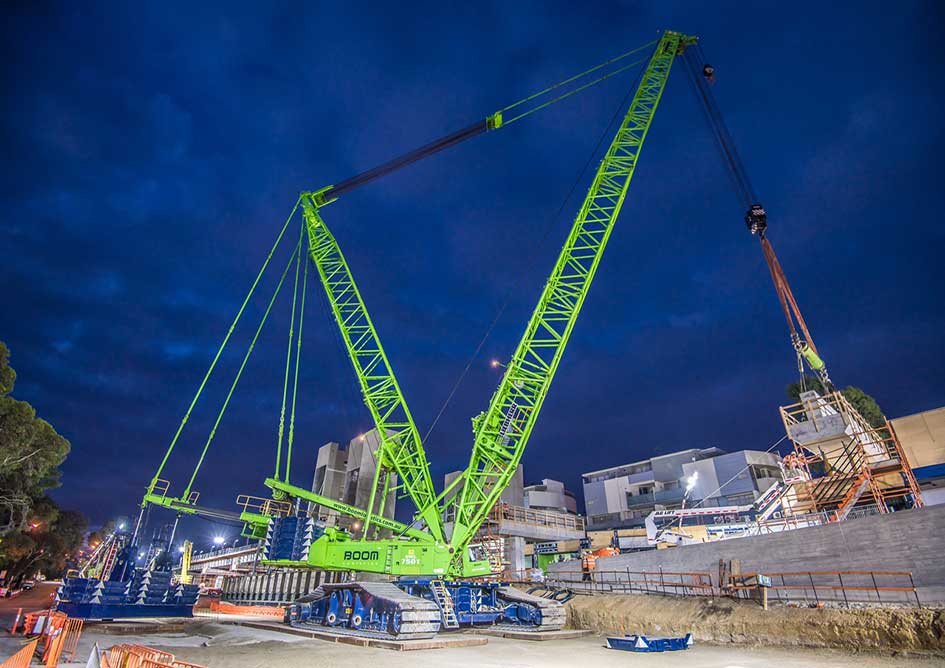 We're halfway there
We are halfway through the longest construction blitz the Level Crossing Removal Project has undertaken as we work to remove the level crossings at Lower Plenty Road, Rosanna and Grange Road, Alphington. And we have achieved a lot!
In Rosanna we have...
Installed all 11 spans of the new elevated rail viaduct
Lifted into place all 67 (50 tonne) concrete Super T beams with our green 750 tonne crane
Installed all 9 of the modular buildings that will soon become the new Rosanna Station
Started installing the new station platforms on the elevated viaduct
Made great progress with all the road works on and around Lower Plenty Road, including starting to install the new traffic signals.
In Heidelberg we have…
Completed the Darebin Street underpass
Laid 250m of track for the newly duplicated rail
Installed the new overhead structures for the signals.
At Alphington we have …
Built the Grange Road rail bridge – which is now open to traffic!
Excavated the rail trench
Shotcreted the trench walls
Installed the approach ramps for the new Hamilton Street pedestrian bridge.
The remaining three weeks will be just as busy while we continue works 24 hours a day, 7 days a week to ensure that on Monday 30 April 2018 trains will run under Grange Road, travel on duplicated rail between Rosanna and Heidelberg, and stop at the brand new Rosanna Station before travelling over Lower Plenty Road.
We are nearly there!