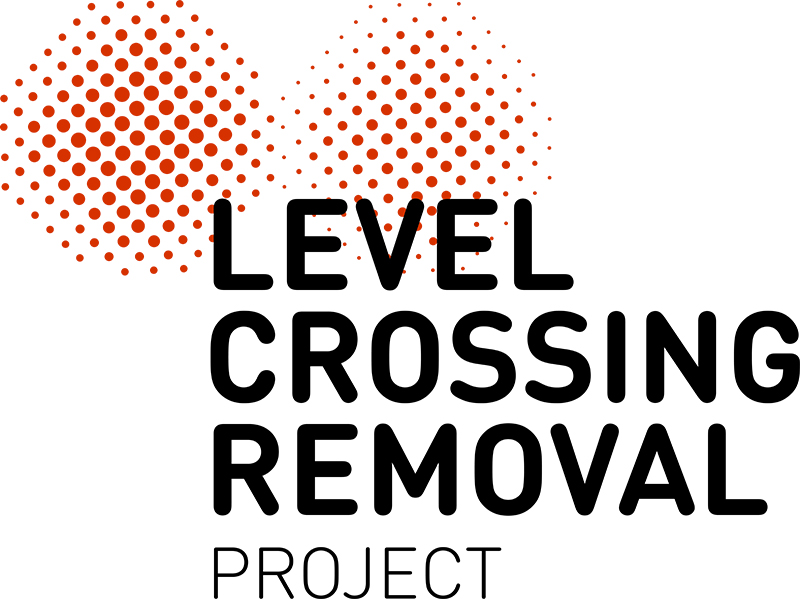 New mini parks complete with artwork inspired by Aboriginal stories of Bunurong Country have opened in Dandenong South, marking the final stage of the Greens and Abbotts Road level crossing removal project.
The dangerous and congested level crossings at Greens Road and Abbotts Road were removed in 2022 and 2018 respectively by building elevated rail bridges over the two roads. As part of these works, mini parks were created underneath the rail bridges.
The mini parks feature landscaping, tree planting and artwork, including First Nations sculptures and stories of country shared by the Bunurong Land Council Aboriginal Corporation.
First Peoples' Engagement Advisor Kat Rodwell said she was privileged to hear these stories of Country and said the mini parks will provide an opportunity for the community to learn about the rich history of the area.
"By walking through these spaces, the hope is the community can see the artwork and hear Bunurong stories and imagine Bunurong women collecting food such as berries and nuts, singing, laughing and sharing stories – that's the experience we want people to have," Kat said.
"The Bunurong are the First Nations People of south-east Victoria – these stories are important rituals and show their unique connection to the land, waters and sky."
Visitors to the mini parks at Greens Road will be able to scan a QR code and hear a Bunurong elder tell stories about the women who walked along the coast of Nerm, or Port Phillip Bay.
"This journey, which took place over many years, was an important coming-of-age ritual that the Bunurong Land Council Aboriginal Corporation shared with us," Kat said.
"Along the way women would teach the young about what berries and nuts to collect, how to weave the eel traps and where to place the nets, and marriages would also be arranged. It was a time to come together with extended family and share knowledge."
Stories of Country also influenced the design of artwork created by a husband and wife duo, Jackie and Gary Roberts, from Mara Metal Art.
Designs of bush food and medicine traditionally collected by the Bunurong people such as cherry ballart (native cherry), kangaroo apple and blackwood leaf were etched onto steel sheets. The sheets were then wrapped and secured around totem poles.
"We had to draw the patterns onto the steel and then cut the steel out and mold it into the shape of each plant. Once Gary cut them out, they needed to be cleaned up to get all the roughness off, so it took a long time to do each one," Jackie said.
Mara Metal Art is a First Nations business specialising in recycling and repurposing scrap metal to create garden art and sculptures. Gary is a welder by trade and Jackie is a member of the Eastern Maar people of the Gunditjmara Nation, in Victoria's south-west.
"I think it's fantastic to see Aboriginal work in public places – it's great for Aboriginal people and it's great for the public to see our work as well," Jackie said.
The level crossings were removed as part of the Cranbourne Line Upgrade and have improved safety and freed up traffic in Dandenong South, which handles 40% of Victoria's freight. Cranbourne Line trains are now running at increased frequency over the new rail bridges, including every 10 minutes on average in the morning peak.
As part of its commitment to a healthy environment the Level Crossing Removal Project has planted 650 semi-mature trees, 40,000 tube-stock trees and 220,000 shrubs in these mini parks and, further south, along the new 4.25km shared-use path that connects Lynbrook, Merinda Park and Cranbourne stations.