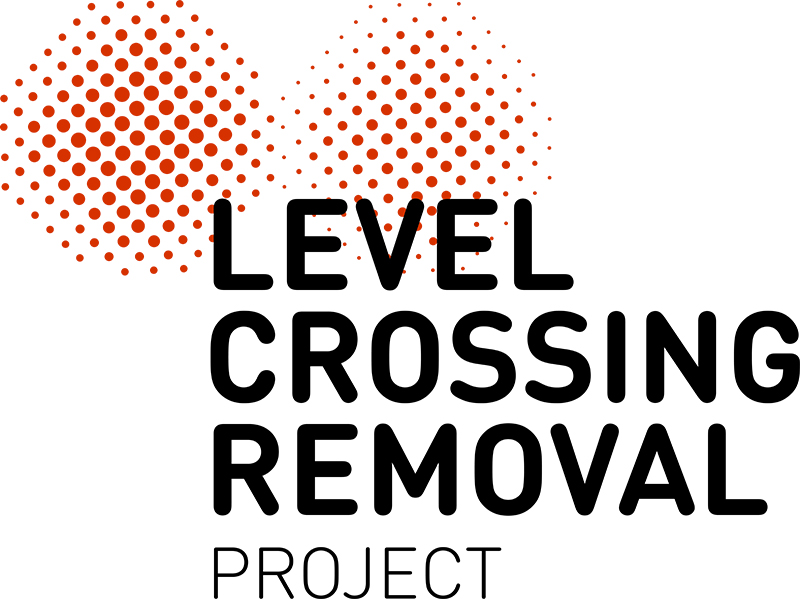 Following an intensive period of works, the level crossing at Thompsons Road in Lyndhurst is officially a thing of the past with the opening of a new road bridge on Sunday 25 June.
The first of 2 3-lane bridges to be built opened to traffic late in the evening, allowing the 26,000 vehicles that use the road each day to travel safely above the Cranbourne line and rendering the Thompsons Road level crossing redundant.
The bridge opened in style thanks to a group of classic car enthusiasts from Melbourne Old School Cruisers, who were among the first to test out the new bridge ahead of the formal traffic switch later in the day.
Nearly 145,000 hours of work, 1700 cubic metres of concrete and tens of thousands of tonnes of quarry materials have helped build the 3200-tonne bridge over the rail line and the 60,000-tonne supporting wall.
The level crossing infrastructure beside the new bridge has also been removed and work will now continue to complete the second road bridge of the project, led by VicRoads and BMD Constructions.
The removal of this crossing has helped the us to formally reach the halfway mark of the 50 level crossings assigned for removal, with 25 level crossings now gone for good as we continue to work ahead of schedule to remove all 50 by 2022.
The Thompsons Road Upgrade is expected to be completed in mid 2019.