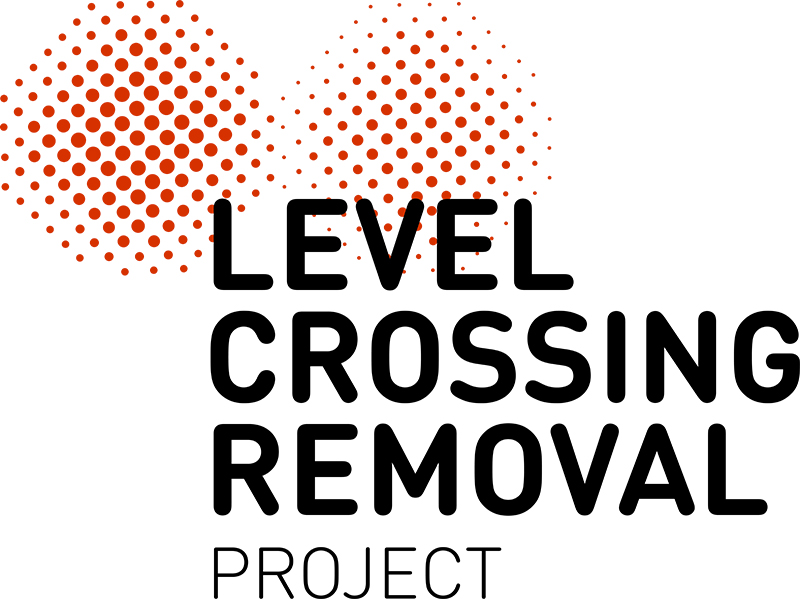 The level crossing at Werribee Street, Werribee has been consigned to the history books, with freight trains running on the new rail bridge and the boom gates now removed.
A new 1km rail bridge has been constructed, just south of Werribee Station, safely separating trains from the 20,000 vehicles which use the road each day.
Freight trains which pass through this crossing can be up to 1.5km long, causing frustration for motorists and prompting unsafe behaviour at the level crossing.
Open space will be a key feature of the Werribee Street project, with designs now available to detail the landscaping, paths, garden beds and a full-featured skate park under and around the tracks.
The 30,000 square metres worth of new public space – designed to complement and build on nearby parkland at Wyndham Park and the Werribee River – will also feature some distinctive public art.
Gigantic emu feet sculptures by artist Vicki Couzens will take pride of place at the base of 2 bridge columns. The emu theme will also be reflected in a series of footprints etched into a pathway leading towards the Werribee River.
A yarning circle representing an emu's nest will provide a place for gathering and reflection, while the skate park will boast a mixture of ramps, rails and obstacles catering for a range of ages and abilities.
Nearby removals in the west
Meanwhile, strong progress at nearby Cherry Street, also in Werribee, means this level crossing is on track to be removed by Easter, well ahead of schedule.
A new road bridge will soon open to traffic, taking vehicles over the rail line at a location 250m from the existing level crossing site. Pedestrians and cyclists will be able to continue to use the route across the tracks until a new underpass is opened at a later time.
Around Cherry Street, road and traffic signalling upgrades are being completed on two intersections to improve traffic flow into the Werribee CBD.
At nearby Hoppers Crossing, work to remove the Old Geelong Road level crossing is on track to be completed in 2022.
Removing the level crossings at these 3 sites will help ease congestion, boost safety and improve travel times for people living and working in Melbourne's west.