Stage 3 of the Echuca-Moama Bridge Project involves building a new link road between Echuca and Moama. The new link road includes:
a new 2-lane road (1 lane in each direction) with sealed shoulders north of the new roundabout on Warren Street in Echuca to the Cobb Highway in Moama
new bridge over the Murray River and floodplain
new bridge over the Campaspe River and floodplain
2 new flood relief bridges
safety barriers
noise walls
a new safe and scenic shared walking and cycling path along the route and over the new bridges.
The bridges will integrate with the surrounding natural environment, with a simple and clean 'bridges through the treetops' design, and clear spans over the 2 rivers will minimise environmental disturbance to the waterway and aquatic habitat.
McConnell Dowell delivered the contract to build Stage 3. Works started in March 2020 and were completed in April 2022.
.
Video
Want to travel your new river crossing? Click play and take a journey through the treetops.
Artist's impressions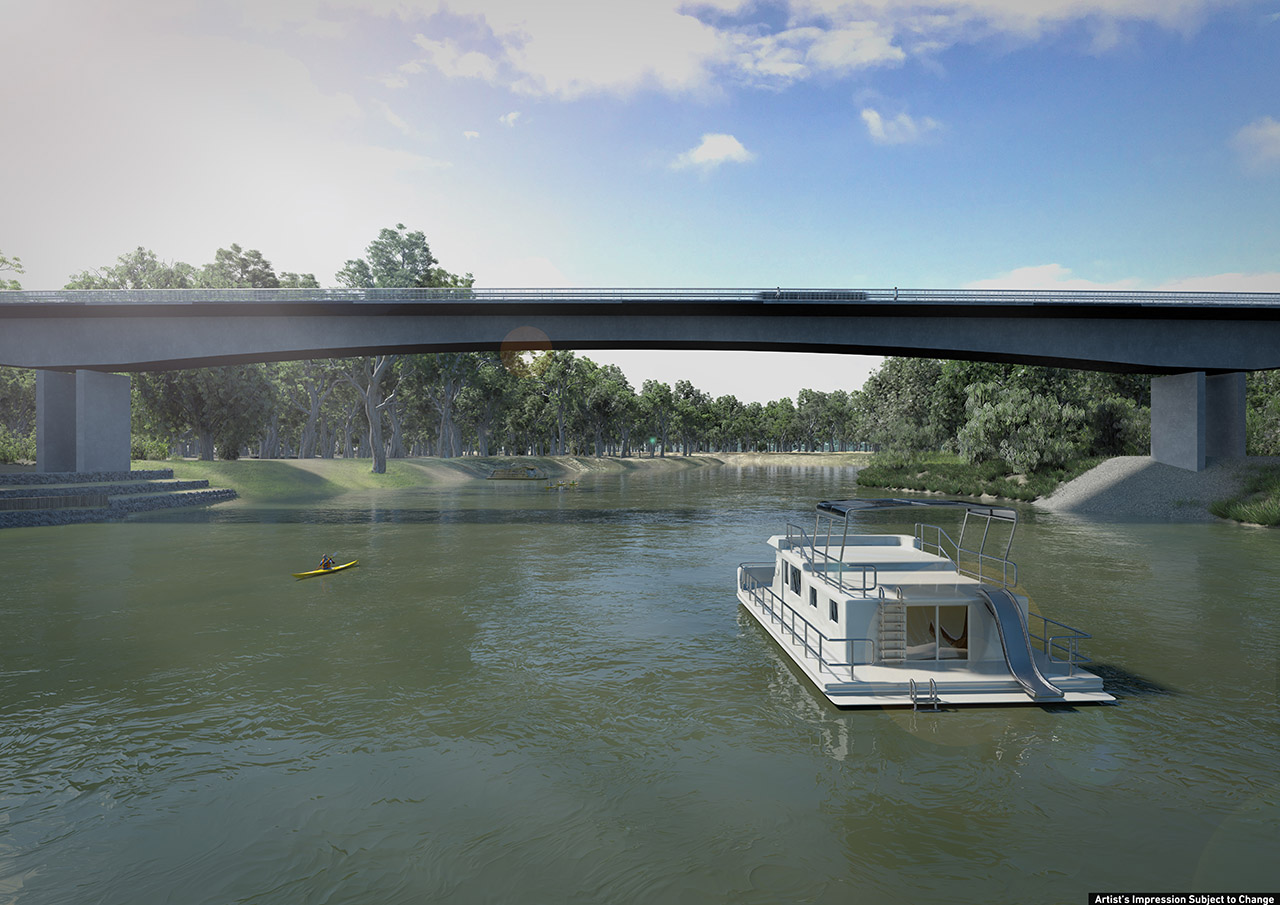 New bridge over the Murray River (artist's impression – subject to change).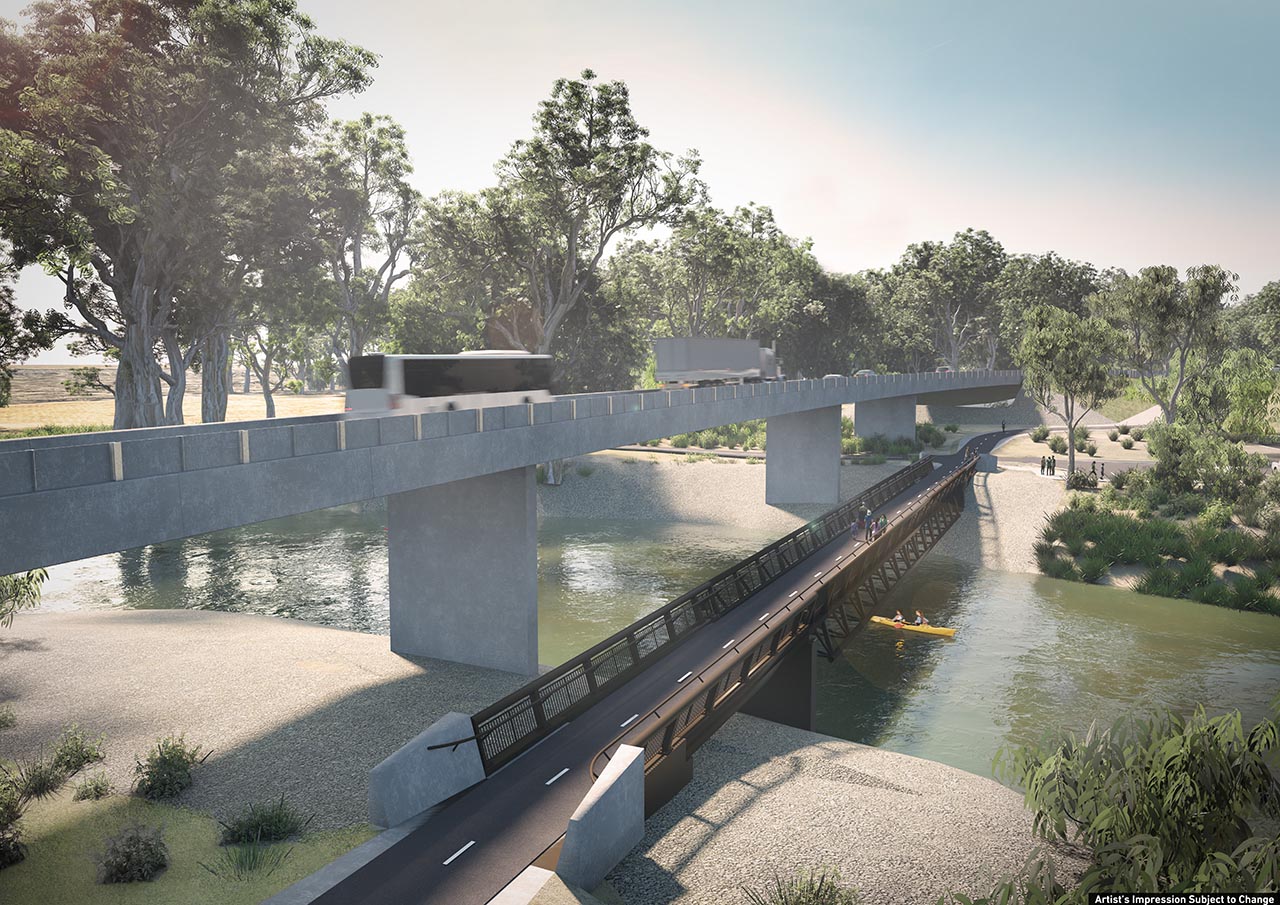 New bridge with separated shared use bridge over the Campaspe River (artist's impression – subject to change).
Habitat improvement works
During late 2019, we installed 2 types of additional habitat hollows in Victoria Park: traditional nest boxes and carved hollows to provide more shelter for local wildlife. This was in preparation for the start of major works on Stage 3.
For more information about these works visit our Environment page.