Overview
We're undertaking design and planning investigations to add a lane to Clyde Road in each direction and upgrade intersections at Clyde Road and Kangan Drive, and Clyde Road and the Princes Freeway.
The upgrade will involve:
adding an additional lane in each direction from the Princes Freeway to Kangan Drive
widening the existing bridge over the Princes Freeway
upgrading the intersection at Kangan Drive
upgrading the freeway intersections to improve access on and off the freeway
building new and upgrading existing shared walking and cycling paths
installing new street lighting, road signage, drainage and landscaping.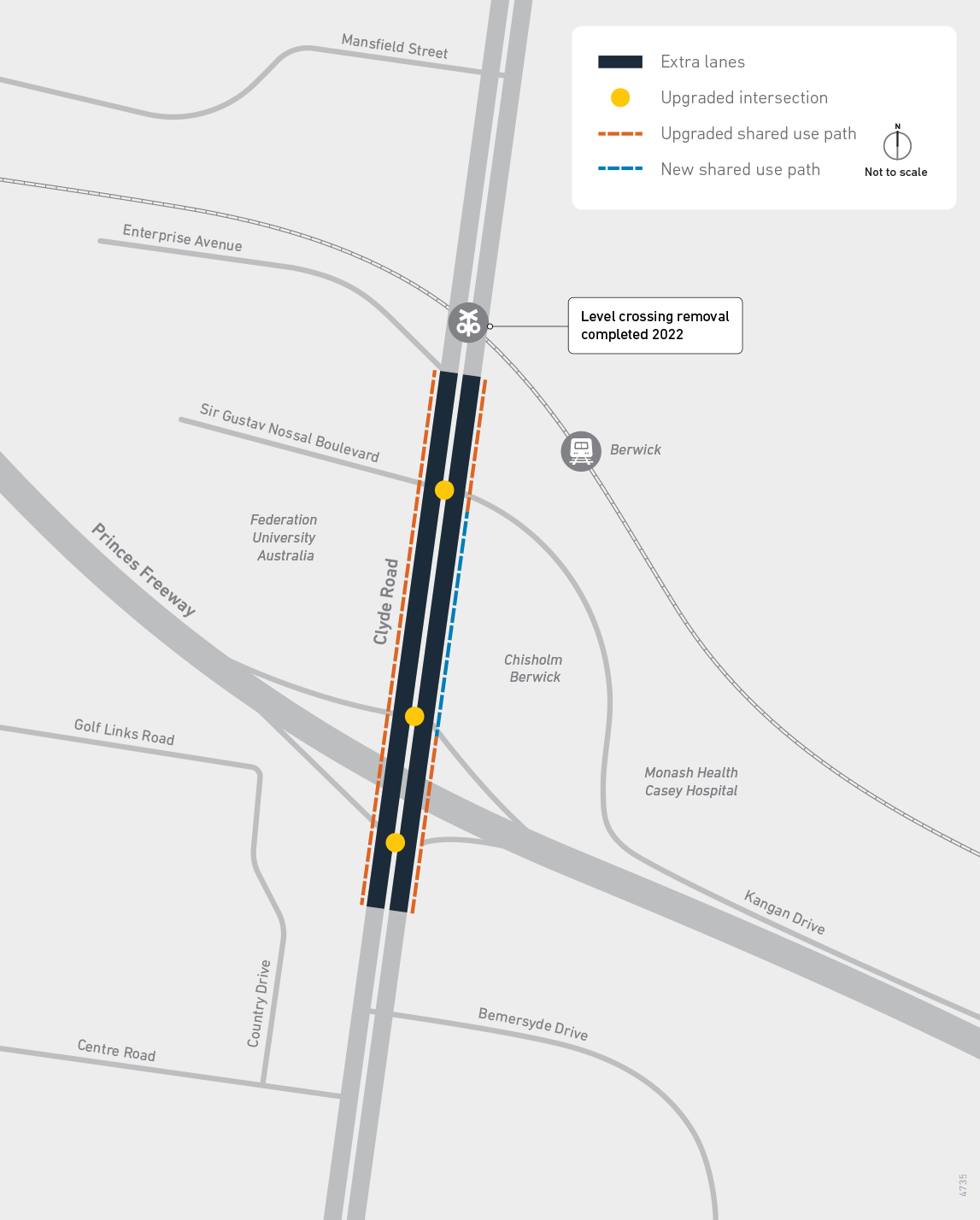 Benefits
The upgrade will:
reduce congestion and improve travel times
improve efficiency and network reliability
improve safety.
Artist's impressions
Bridge before and after artist impression