The $1.8 billion Sunbury Line Upgrade has been delivered with new tracks now connecting the line to the Metro Tunnel's western entrance in Kensington.
Work began on the Sunbury Line Upgrade in 2019 and included power and signalling upgrades, platform extensions and station accessibility improvements, and upgrades to train stabling at Sunbury, Calder Park and Watergardens. These enhancements were needed to take full advantage of the extra capacity created by the Metro Tunnel and for more modern trains to run on the Sunbury Line from 2025.
Once the Metro Tunnel is open people travelling on the Sunbury Line will have direct access to five new stations at Arden, Parkville, State Library, Town Hall and Anzac — improving access to employment, education and other opportunities across the city and in Melbourne's booming north west.
The Sunbury Line Upgrade delivered:
Power upgrades, including building 5 new substations and upgrading 10 substations so bigger, more modern trains can run on the line
new High Capacity Signalling to enable more frequent services
extended platforms at 8 stations and raised platform boarding pads
expanded train stabling facilities at Sunbury, Calder Park and Watergardens
removal of the Gap Road level crossing in Sunbury, in partnership with the Level Crossing Removal Project.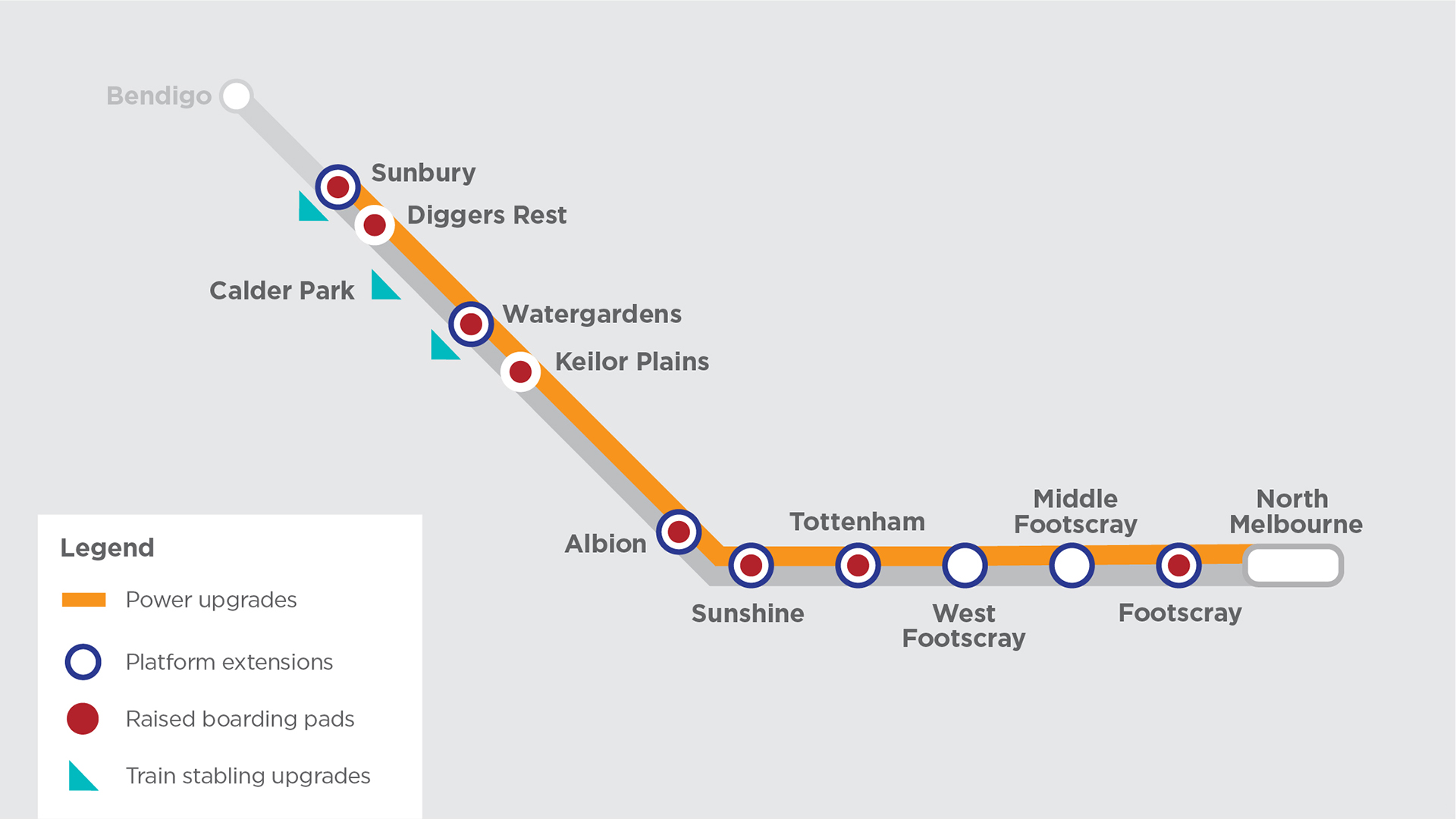 Learn more