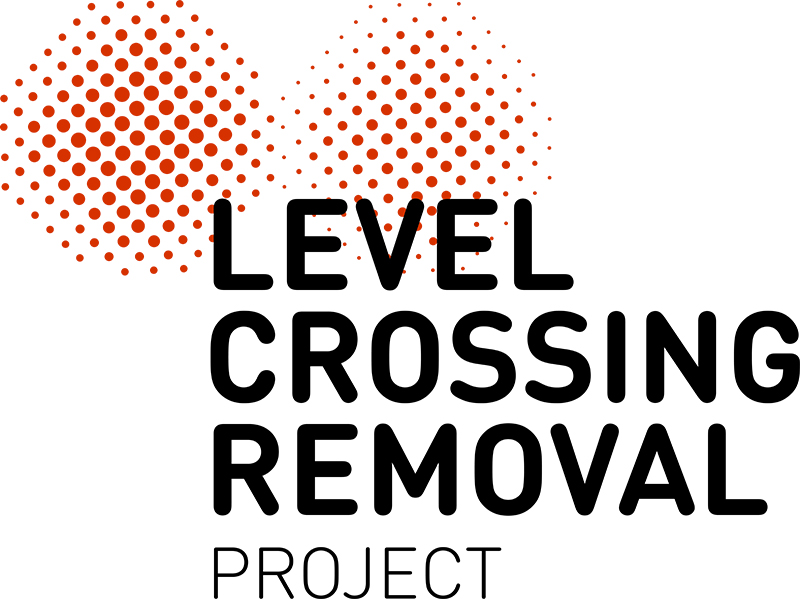 We've taken another leap to make Bedford Road, Ringwood; Dublin Road, Ringwood East; Coolstore Road, Croydon and Cave Hill Road, Lilydale level crossing free in 2025, with contracts awarded in October to an alliance comprising Laing O'Rourke, Jacobs, and Metro Trains Melbourne in partnership with the Level Crossing Removing Project.
The Alliance will deliver a $149 million contract to remove the Bedford Road level crossing, and a $572 million contract to remove the Dublin Road, Coolstore Road and Cave Hill Road level crossings.
Making Ringwood level crossing free
The Bedford Road and Dublin Road level crossings will be removed by building rail trenches under the roads, making Ringwood level crossing free in 2025.
A brand new Ringwood East Station will be delivered as part of the Dublin Road level crossing removal, including around 460 new and upgraded car parking spaces.
The station will also feature a main concourse and second entrance, in addition to platforms that will be accessible by lifts, stairs and upgraded walking and cycling paths.
New walking and cycling connections will include the missing link from the 19.2km Heathmont Rail Trail to Bedford Park as part of the Bedford Road level crossing removal.
Creating a new transport hub for Croydon
At Croydon, the Coolstore Road level crossing will be removed by building a rail bridge over the road, which will pave the way for a new transport hub in 2025.
A new, premium Croydon Station will be built, with two entrances, improved safety and access, and better facilities for passengers. New walking and cycling paths will also be built through the precinct to improve connections for pedestrians and cyclists.
The new Croydon transport hub will improve the road network by removing the congested roundabout at Coolstore Road and creating new road connections through the town centre. A new bus interchange will also be built, providing easier and safer connections to the station for passengers.
A new pedestrian underpass for Cave Hill Road
The level crossing at Cave Hill Road, Lilydale will also be closed, and a new pedestrian underpass will be built to provide a safe connection across the rail line to Lilydale High School and nearby homes and businesses.
The new underpass, with stairs and ramps, will connect to future walking and cycling paths as part of development in the area.
Works will start in 2023 and the level crossings will be gone for good in 2025, making the Lilydale Line level crossing free, and the Belgrave Line level crossing free between the City and Ferntree Gully.