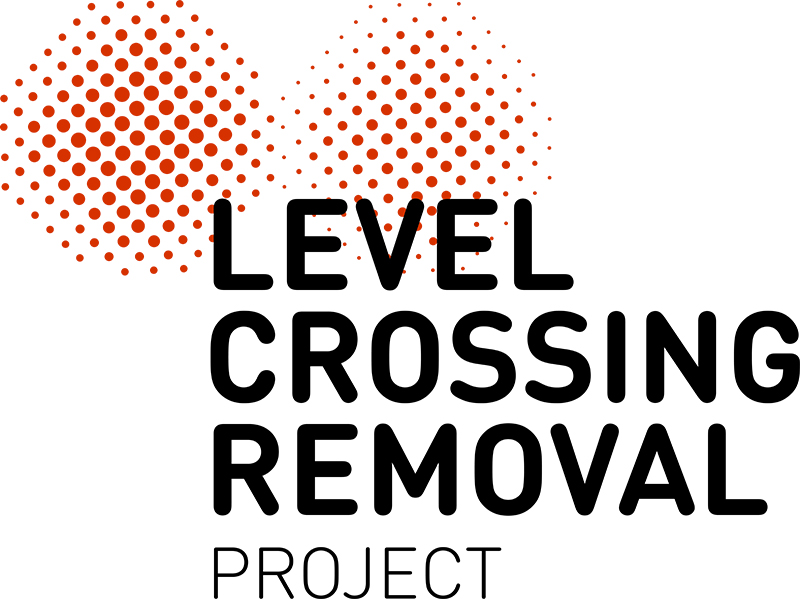 The dangerous and congested level crossings in St Albans are now gone for good. On Tuesday 1 November the first trains travelled beneath both Main Road and Furlong Road.
Minister for Public Transport Jacinta Allan visited Ginifer Station to celebrate the removal of the crossings and re-opening of both St Albans and Ginifer stations after the major rail corridor works this October.
Further work will continue in and around the stations with the project scheduled to be complete in mid 2017.
During the construction blitz over 600 staff complete more than 176,000 hours and approximately 18 Olympic sized swimming pools worth of soil and rock was excavated from the rail corridor.
While both crossings are now gone, Main Road will close on Friday 4 November for 3 weeks. During this time the project will focus on removing the old tracks, re-surfacing the road and completing intersection works.
Over at Bayswater, work is about to commence to remove the Mountain Highway and Scoresby Road level crossings, and build a brand new train station.
While works take place, buses will replace trains between Ringwood and Belgrave stations from Friday, 4 November to Sunday, 11 December. Scoresby Road and Mountain Highway will also close for a period of time.