As part of the Bridge Inn Road Upgrade, we're building a new bridge over Plenty River. The new bridge will feature 2 lanes in each direction, reducing congestion and improving connectivity to local services.
The existing bridge, one of the oldest bluestone bridges in Victoria, will become a shared walking and cycling path.
How we're building the new bridge
Construction works on the new bridge started in late 2022 and are expected for completion later in 2023.
We have now completed steps 1 to 5.
Bridge beam install
We've completed installing the beams for the new bridge.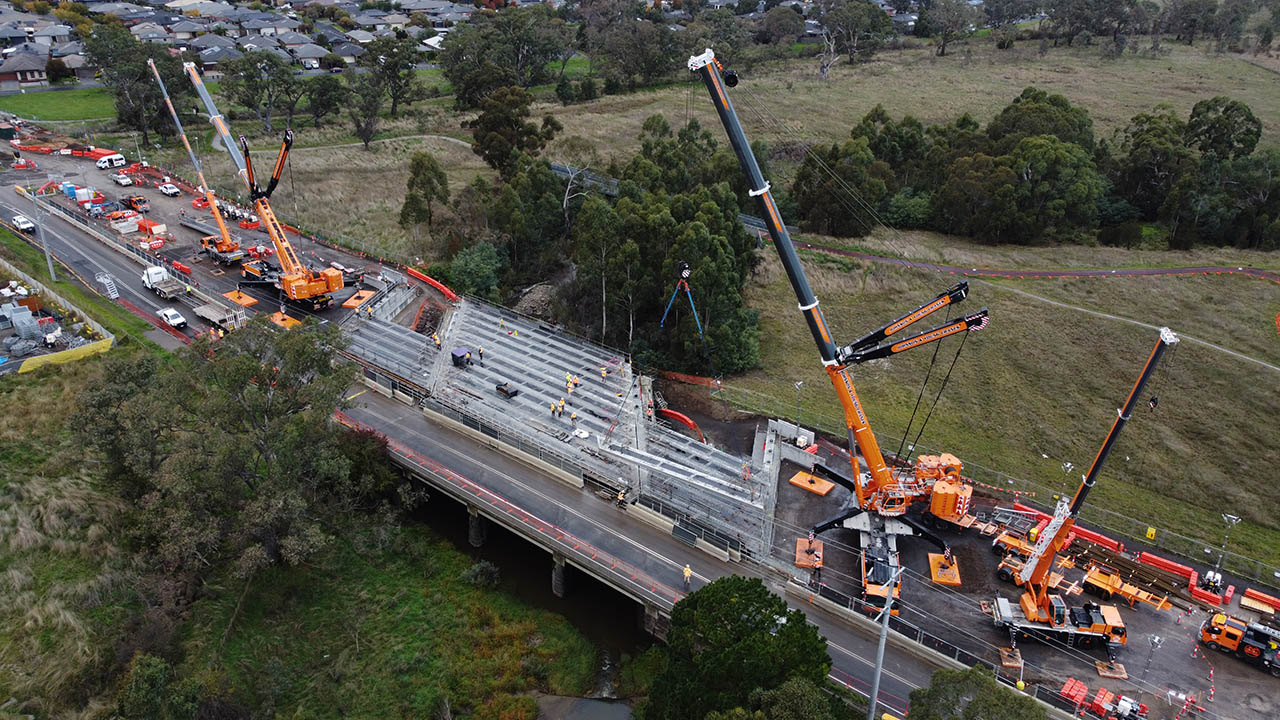 We installed 33 precast super-T beams, measuring up to 32 metres in length.
The beams were manufactured at a pre-casting concrete factory in Melton, which is one of the thousands of important supply chain businesses benefiting from Victoria's Big Build.
Using pre-made concrete beams sped up works on the bridge, meaning drivers faced shorter disruptions.
The beams began their 67-kilometre journey to Bridge Inn Road on the night before installation commenced and continued over the next few days, until all 33 beams were lowered into place.
Each beam was carefully placed to be millimetre perfect. The new bridge will sit 500 millimetres above the existing bluestone bridge.
Frequently asked questions
Bridge photos
Works for the new bridge started in late 2022. The photos below capture our progress over the months.