Overview
The project extends 4 kilometres from Settlement Road to Reserve Road.
As part of the project, we will:
duplicate 4km of Barwon Heads Road between Settlement Road and Reserve Road
build a bridge over the railway line at Marshall, removing the level crossing
upgrade intersections at Settlement Road and Breakwater Road
install new traffic lights at Crows Road, Barwarre Road, Marshalltown Road and Reserve Road
build 4km of new shared walking and cycling path and dedicated on road cycling lanes
install new street lighting, road signage, drainage and landscaping.
Benefits
Once complete, the duplication will:
improve traffic flow in the area, and make your journey safer and more predictable
improve access to active and public transport modes
cater for up to 44,000 daily journeys by 2031
improve safety and reduce the severity and incidence of crashes.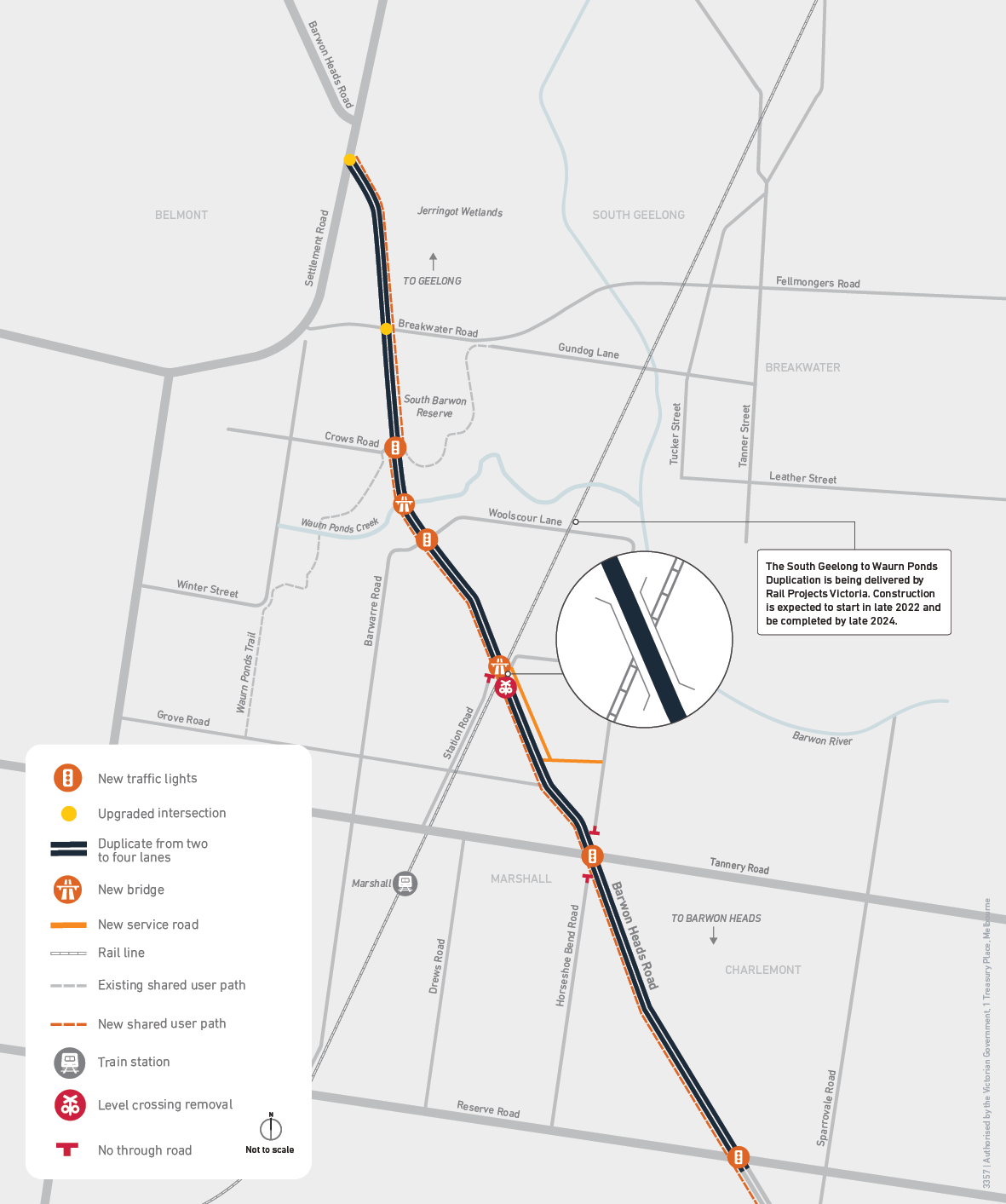 View a printable version of the Barwon Heads Road upgrade project overview map (PDF, 176.4 KB)
Interactive map
The proposed new design improves safety for motorists and pedestrians, and has been informed by traffic modelling and community feedback. Use our interactive map to find out more details about the project. Click on the icons for more information.