The Mordialloc Freeway opened on Sunday 21 November 2021, four weeks ahead of schedule! Melbourne's newest freeway is now bringing you a safer and more reliable journey in time for summer.
The 9km long Mordialloc Freeway connects the Mornington Peninsula Freeway in Aspendale Gardens to the Dingley Bypass in Dingley Village, improving connectivity in Melbourne's southeast. Find out more on our project design page.
The new 8km long shared walking and cycling path we've built along the Freeway is also providing an uninterrupted path from Aspendale Gardens to Dingley Village and improving access to community spaces like Braeside Park and Chadwick Reserve.
From field to freeway
We've put together a behind the scenes video that looks back on the construction of the Mordialloc Freeway. Our project directors take you on a tour along the Freeway, sharing some insights from construction.
The Mordialloc Freeway in numbers
Building the Mordialloc Freeway was a big job.
The project went the extra mile in sustainability, using greener materials and construction practices to build the Freeway.
Take a look at some of our stats: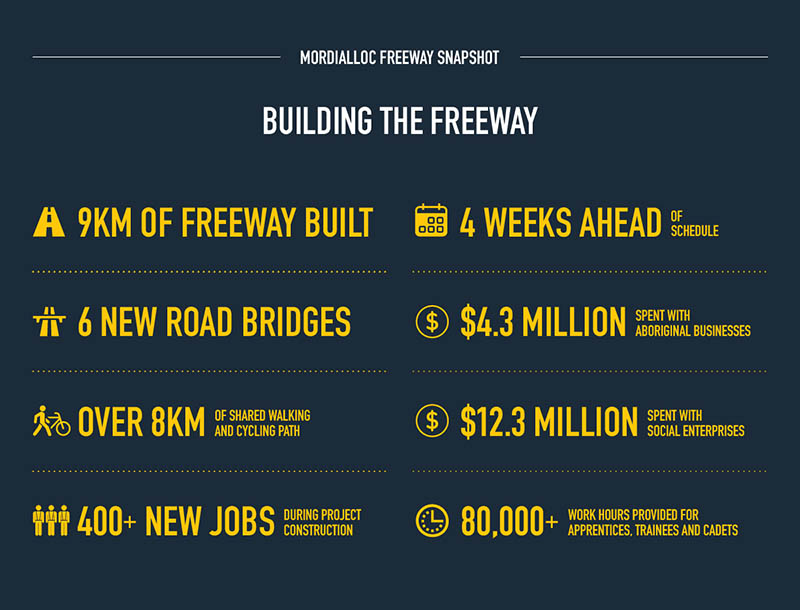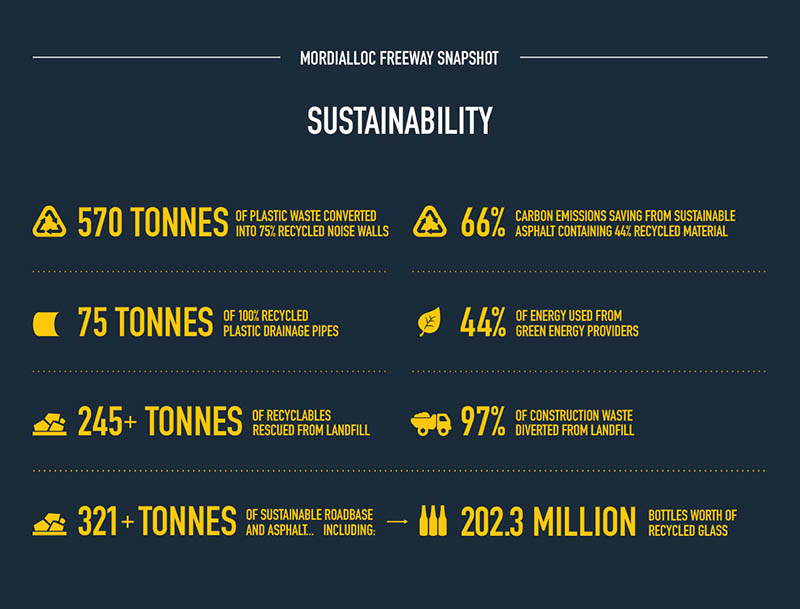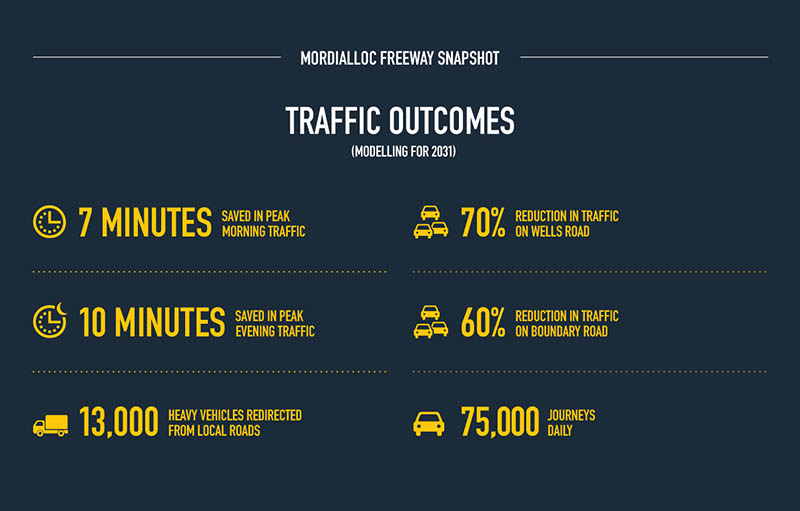 Project complete: a look back at construction
Take a look back at the works we completed to deliver the new Mordialloc Freeway.